The Australia India Institute has announced that it's new Director will be India- Australia diplomacy stalwart Lisa Singh.
She will start in her new role at Melbourne based Institute on 8 September 2021.

Lisa Singh the first female parliamentarian of South Asian descent was twice elected to Australian Senator. Currently, She serves as Deputy Chair of the Australia India Council and also sits on the advisory committees of the University of Melbourne's Asialink and the University of New South Wales' Australian Human Rights Institute.
As a long-term advocate for a deeper Australia-India relationship Ms Singh was awarded the Pravasi Bharatiya Samman by the President of India in 2014 for building friendly Australia-India relations, the highest civilian honour for a person of Indian origin.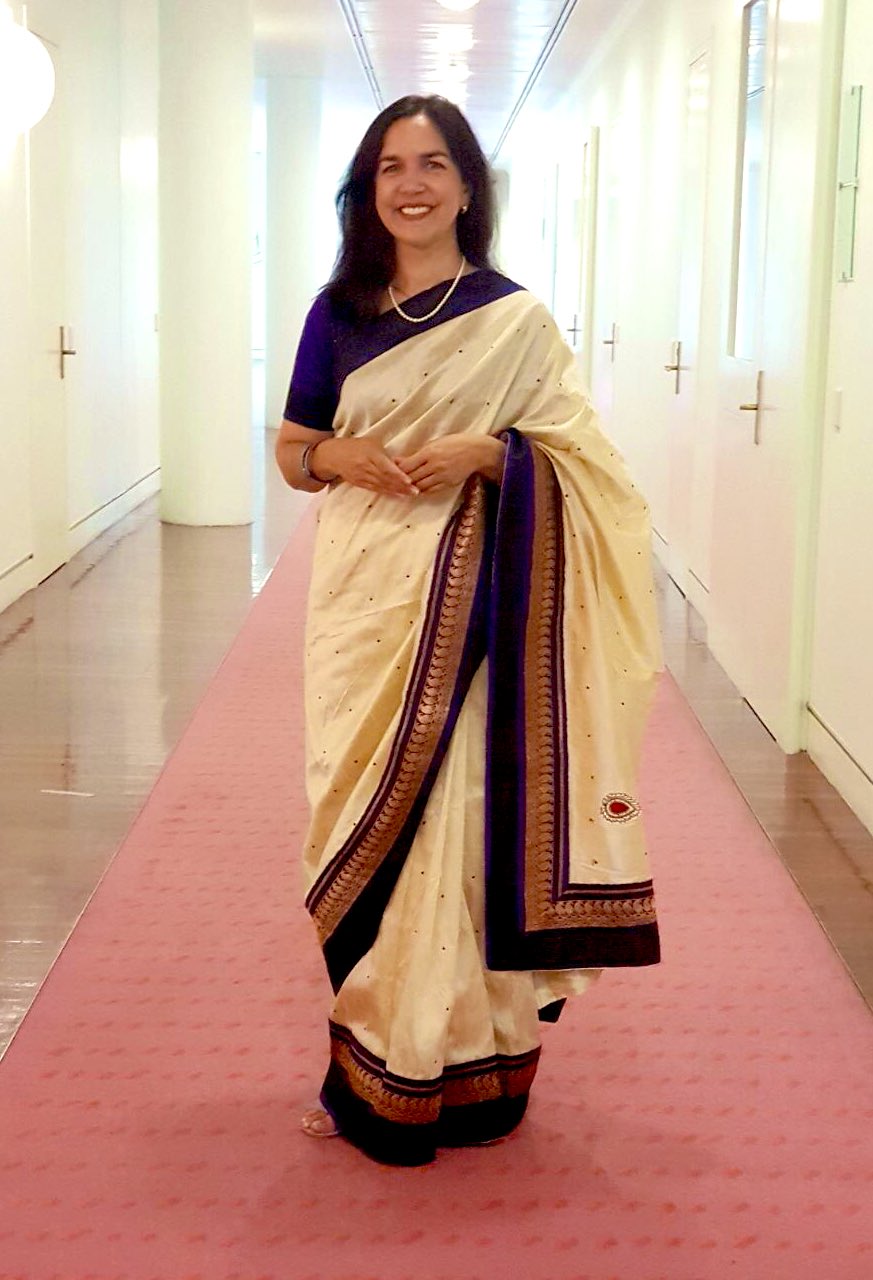 In a statement release online Lisa Singh said she was honoured to take up the role and intends to work with a range of leaders in Australia and India to advance the political and economic agenda.
"The Australia-India relationship is going through a transformative period. I believe its success will be dependent on the effort and collaboration that governments, businesses and institutes like the AII put into it,"

Ms Singh said.
"It's important we nurture the academic and research capabilities in the relationship. But it needs to be done by focusing on shared priorities. That way partnerships for both nations will be enduring and mutually beneficial," stressed Lisa Singh.
Lisa Singh also expressed concerns over the significant impact of the pandemic on the education sector. She committed to play a role to help facilitate a pathway for bringing Indian International students to Australian campuses.
"COVID-19 restrictions have stymied the education sector. The sooner Indian students can return to Australia to complete their qualifications the better,"

Said Ms Singh
Indian Australian diaspora has received the news of her appointment with great enthusiasm. The social media was abuzz with hope of new direction in methods and strategy of AII to help communities come together in both countries.
Lisa Singh was previously Head of Government Advocacy at Minderoo Foundation (Walk Free initiative), a philanthropic organisation founded by Andrew and Nicola Forrest to address some of the most challenging global issues.
The AII said in the statement they look forward to wholeheartedly welcoming Lisa Singh and to supporting her vision, strategy, and direction for the Institute in this exciting appointment.