Brisbane taxi driver, Amritpal Singh, has been jailed after pleading guilty to sexually assaulting a 20-year-old woman after she got into his cab.
The Courier-Mail reported that the 35-year-old, Brisbane taxi driver, pleaded guilty in Brisbane's District Court to eight counts of sexual assault and one count of aggravated sexual assault.
The court heard that the 20-year-old victim wanted to get home in Forest Lake in the early hours of June 25 2021 and got into Singh's cab in Fortitude Valley.
Shortly after commencing the journey, Singh pulled over in Herston requesting payment. The court heard when the woman was unable to pay with a phone app he said "they could f**k and that was the only option".
The woman insisted she could pay by card and the trip resumed.
What followed involved Singh placing his hands between her legs on or near her genitalia multiple times and telling her it "tastes good" while licking his finger.
He continually pestered her for sex and placed her hands on his penis, at one point spraying himself with cologne.
During the journey, she told him she was scared and couldn't breathe.
Singh told the woman, who was visibly intoxicated, not to sleep during the trip.
He asked to perform oral sex on her and the woman replied no twice.
But Singh pulled off the motorway, parked the car and placed his head between her legs and contacted her genitalia with his mouth, the court heard.
When they got to her house he asked for a kiss, she gave him one and he grabbed her breast, the court heard.
Crown prosecutor Steve Dickson said when police, who were informed later that day, spoke to Singh he said the victim didn't have enough money to pay and claimed it was her who initiated the sexual contact as payment, reported The Courier-Mail
"The (woman) was vulnerable being in a taxi with no other way home. The defendant's offending was predatory and exploited that weakness," he said.
"This was a protracted offence where the complainant was clearly uncomfortable for the whole of the trip.
"There were moments where the complainant kissed the defendant back but it was obtained through pressure."
Barrister Terry Morgans said his client had no criminal history and had sought professional counselling since being charged.
Mr Morgans said his client, a taxi driver since 2008, was "close to his faith" and demonstrated remorse through his early plea of guilty.
"He readily accepts on numerous occasions that she communicated to him that his behaviour was not okay," he said.
Judge Katherine McGinness said the victim was "clearly distressed" throughout the ordeal.
"She was clearly intoxicated and disoriented and helpless, really," she said.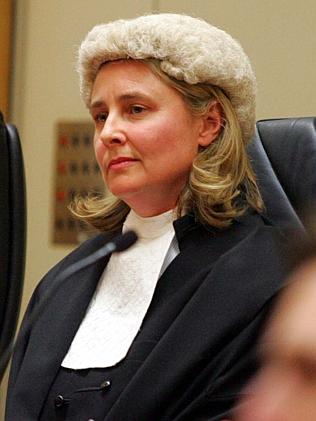 "You were in a position of significant trust as a taxi driver transporting a young woman who was alone, it was nighttime, and she was entitled to feel safe and secure.
"I would be very surprised if this has not had some adverse impact on her of a longer nature."
Singh was sentenced to 18 months in jail suspended after four months.
Just last week another Indian-Australian was sentenced to go to jail after pleading guilty to sexually assaulting a 34-year-old woman. The Advertiser reported that Cairns taxi driver Harmeet Singh was sentenced Singh to six months in prison, suspended immediately, and 18 months parole, and ordered that he pay $2000 restitution over eight months.