By Chetan Shah
Prime Minister Albanese has attended a roundtable with CEOs and business leaders from Australia and India to discuss new trade opportunities under the Australia-India Economic Cooperation and Trade Agreement (ECTA), and future areas of growth for trade and investment.
The Australia-India CEO Forum was organised by the Business Council of Australia and the Confederation of Indian Industry.
In the meeting, an MoU between the Business Council of Australia and the Confederation of Indian Industry (CII) was also signed.
However, If Australia and Australian companies want to really engage with India in meaningful and productive ways they need to learn a few basic things.
For a long time, I have been mulling over the fact that Australia-India's business relationship has been underperforming despite the potential. The comparison that comes to mind is Virat Kohli's 2022-23 batting!
Sometimes a purely analytical and strategic evaluation of a situation does not lead to happy conclusions. People might view it as pessimism. But I have to risk that blame.
So here it is.
Note 1:
"India is likely to surpass China and emerge as the largest international market for Walmart this year."
– Walmart CFO John David Rainey to analysts 8/3/2023.
The Bentonville headquartered retail giant is a majority owner of both the e-commerce marketplace Flipkart as well as payment app PhonePe.
You could Google two dozen similarly optimistic US-India corporate stories – let's spare me the trouble. Hardly any fanfare.
In relative terms, Australia is at least two decades behind the curve.
Won't you hate to notice the gaping hole when it comes to a single ASX 50 CEO genuinely celebrating their India experience?
I am not saying that your India pilgrimage is a non-event. But the most vociferous celebrants of Australia-India trade are ministers, Australia-India trade bodies and think tanks, the Big 4 consultants, retired cricketers, hopeful trade advisers, and sundry talk panellists – not the ones who write the check.
Note 2:
There has to be a good reason why Australia has remained behind the curve while its natural allies US and UK have done so well with India and the Indian diaspora.
Please ask yourselves if Australia loves to consolidate its bewilderment about India, sometimes bordering on a natural dislike of India. Here are a few pointers.
The multi-hundred million train additions by Sydney Metro are those manufactured in India by Alstom, but the Sydney Metro website carefully avoids naming India! Check out sydneymentro.info.
Aussie TV channels flashed the visuals of burning pyres of Indian covid victims, reconfirming the Aussie pub view that India was indeed a third-world nation!
The same channels went quiet on the fact that Indian companies supplied the largest number of vaccine shots to Africa and elsewhere in the early months of the pandemic, at a time when the West was hoarding vaccines. Remember, millions of Aussie vaccine shots eventually expired unused?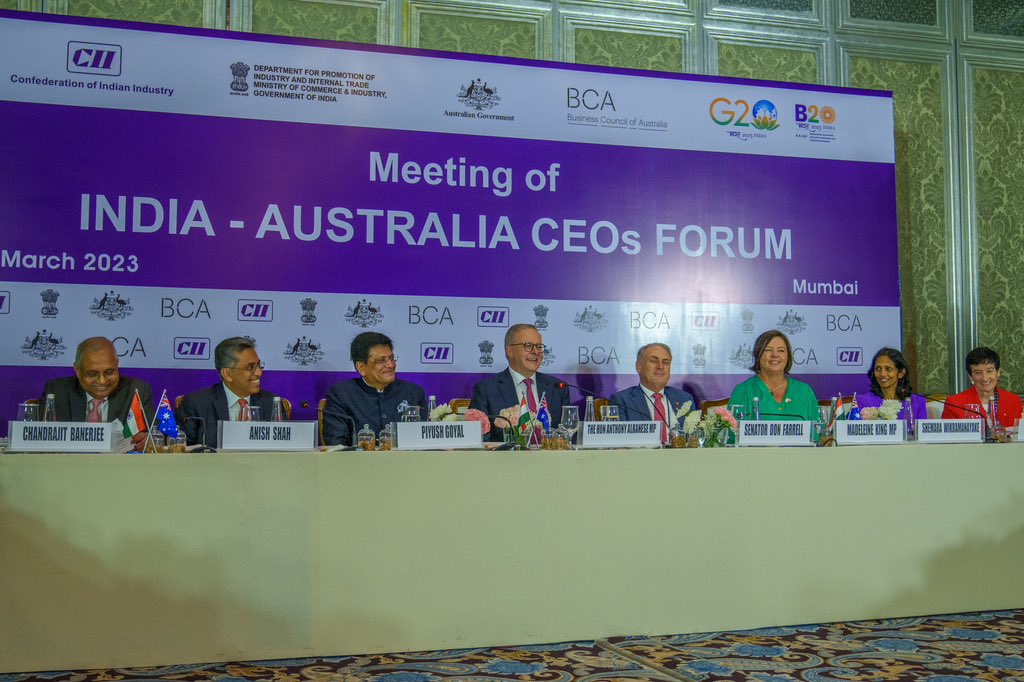 Note 3:
What's the way out of this quagmire? I have four facts to share and for each one, an advise Aussie CEOs who want to succeed with India (I don't advise pollies, media and sundry celebrants):
1. You Don't Understand India
Indians are highly perceptive and intelligent, which is irreconcilable when you see the country in a comparative mess. The subject needs investigation and a lived experience to genuinely understand it. India is what it is.
Don't jump to easy conclusions. Research.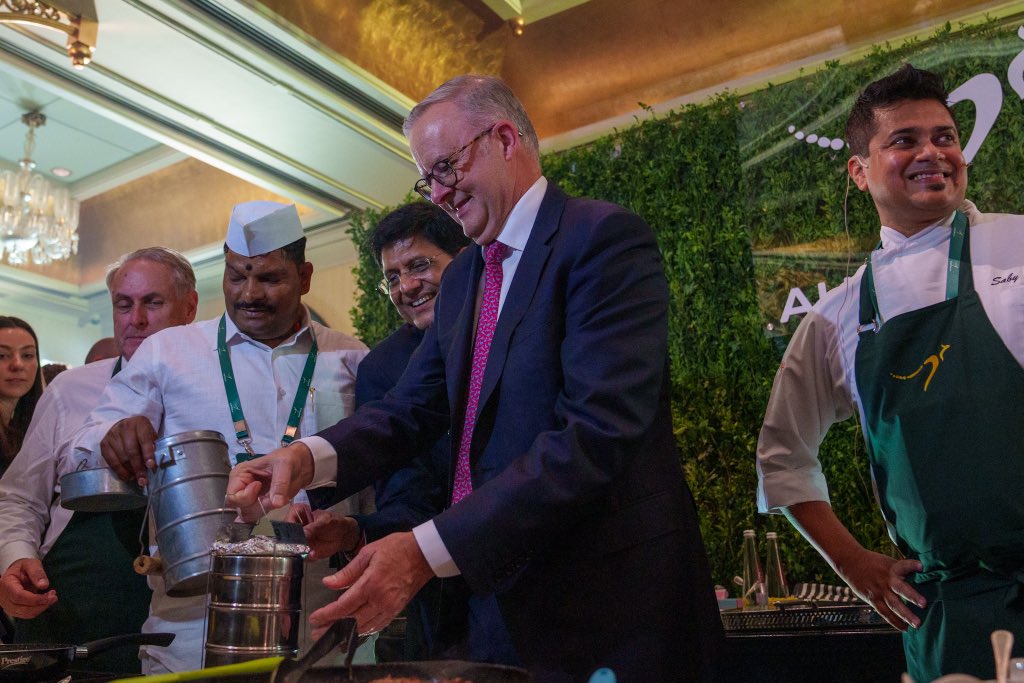 2. You Don't Understand India
It's a collection of 100+ mutually exclusive markets based on combinations of the following. 30+ language-based communities and states. At least 5 economic strata – billionaires, rich, upper middle class, lower middle class and poor. At least 3 geographic strata – mega urban, urban and rural and many in-betweens. It is a predominantly vegetarian lifestyle – by unofficial estimates, even meat eaters consume over 50% vegetarian meals a year. 5+ religious groups, Hindu being the biggest among business owners and CEOs.
3. You Still Don't Understand India
When you meet an Indian CEO and open the talk by discussing cricket, Indian food, Indian festivals and other small stuff, it is akin to an Indian CEO visiting you in Australia and making an opening with Crocodile Dundee and wildfires. Don't waste your breath over humour, culture, sport and other inane stuff. Just talk business. Indian companies are growing stupendously fast and the CEOs are overworked and under-resourced. Respect your host. Come to the point and leave early despite their politeness and hospitable offerings.
4. You Start by Respecting India
Yes, India is impossible to understand and Indians difficult to like. But many around the world e.g. US, the UK, South Korea, and even China are reaping rich rewards by finding a mutually respectful equation with them. You can succeed with a positive, respectful mindset.
As an Australian of Indian origin, I wish for the best of fortunes and friendship to both my beloved nations.
With love
Author: Chetan Shah is Principal Consultant with Active Directions Sydney-based consulting firm. He specialises in cross-border partnerships, M&A, strategic investment, funding of capital-intensive projects, debt restructuring, disposal of businesses and managing private equity investors and capital market / IPO bankers.