The Indian top-order collapsed yet again even as the Australian attack overcame a comeback partnership by Ravindra Jadeja and Ajinkya Rahane to take firm control of the WTC final on Day 2 at the Oval in London on Thursday.
At the close of play on Day 2, India had posted 151/5 at The Oval on Thursday. KS Bharat (5*) and Rahane (29*) were unbeaten at the crease as the stumps were drawn at the end of the final session.
India started the final session at 37/2, with Cheteshwar Pujara (3*) and Virat Kohli (4*) unbeaten in the middle.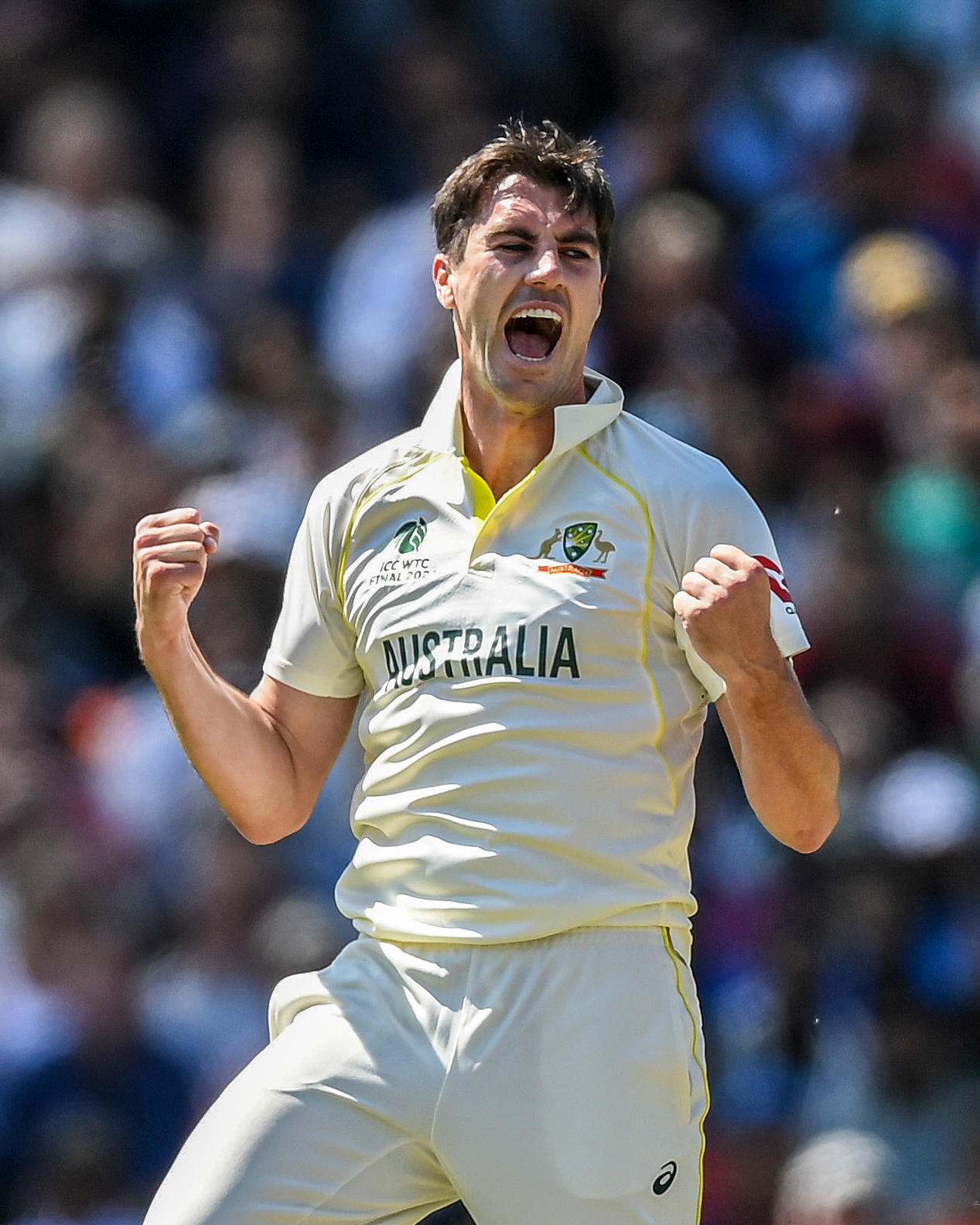 India reached the 50-run mark in 13.4 overs.
Pujara looked confident, smashing Green for a four. But a few overs later, the bowler had the last laugh as he struck timber that had been left exposed by Pujara, sending him back for 14.
Virat continued building the innings with Ajinkya Rahane, as the Indian dressing room set its turnaround hopes on them.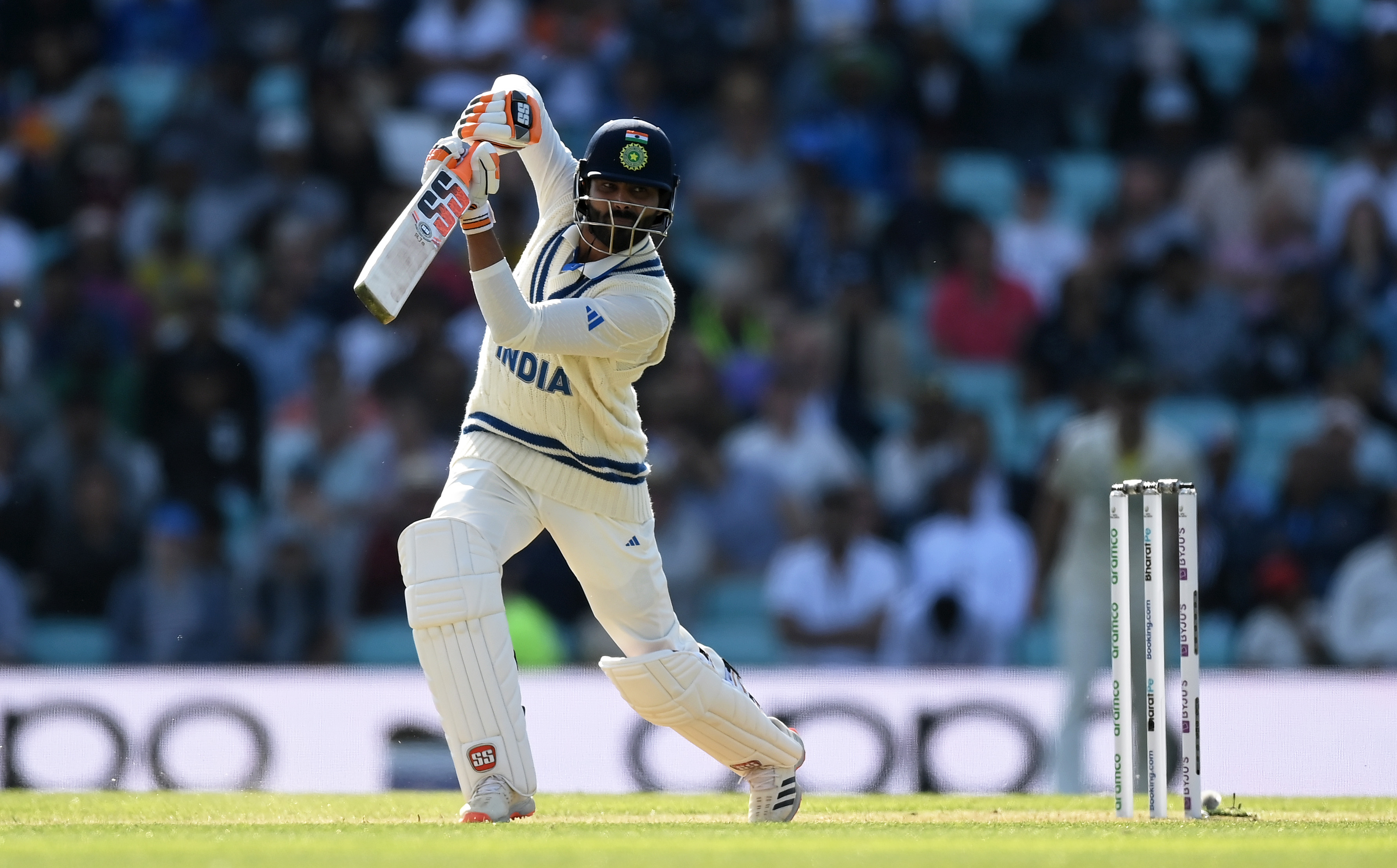 But Virat fell for 14 to a Mitchell Starc delivery, which reared up from a length and hit the batter's glove. The catch went straight into Steve Smith's hands at the slip cordon.
India was reduced further to 71/4.
Following this, Rahane resumed the innings with Ravindra Jadeja. Jadeja looked to be in fine fettle, striking some elegant drives. He took India to 100 in 24.5 overs.
The duo marched to a 50-run partnership with their positive intent.
Half of India's line-up was inside the hut, however, as Jadeja was dismissed for 48 off 51 balls after edging a Nathan Lyon delivery to Steve Smith. India was 142/5 and the 71-run partnership with Rahane was broken.
KS Bharat came to the crease at the fall of Jadeja's wicket and he and Rahane took India to the 150-run mark on the final ball of the day.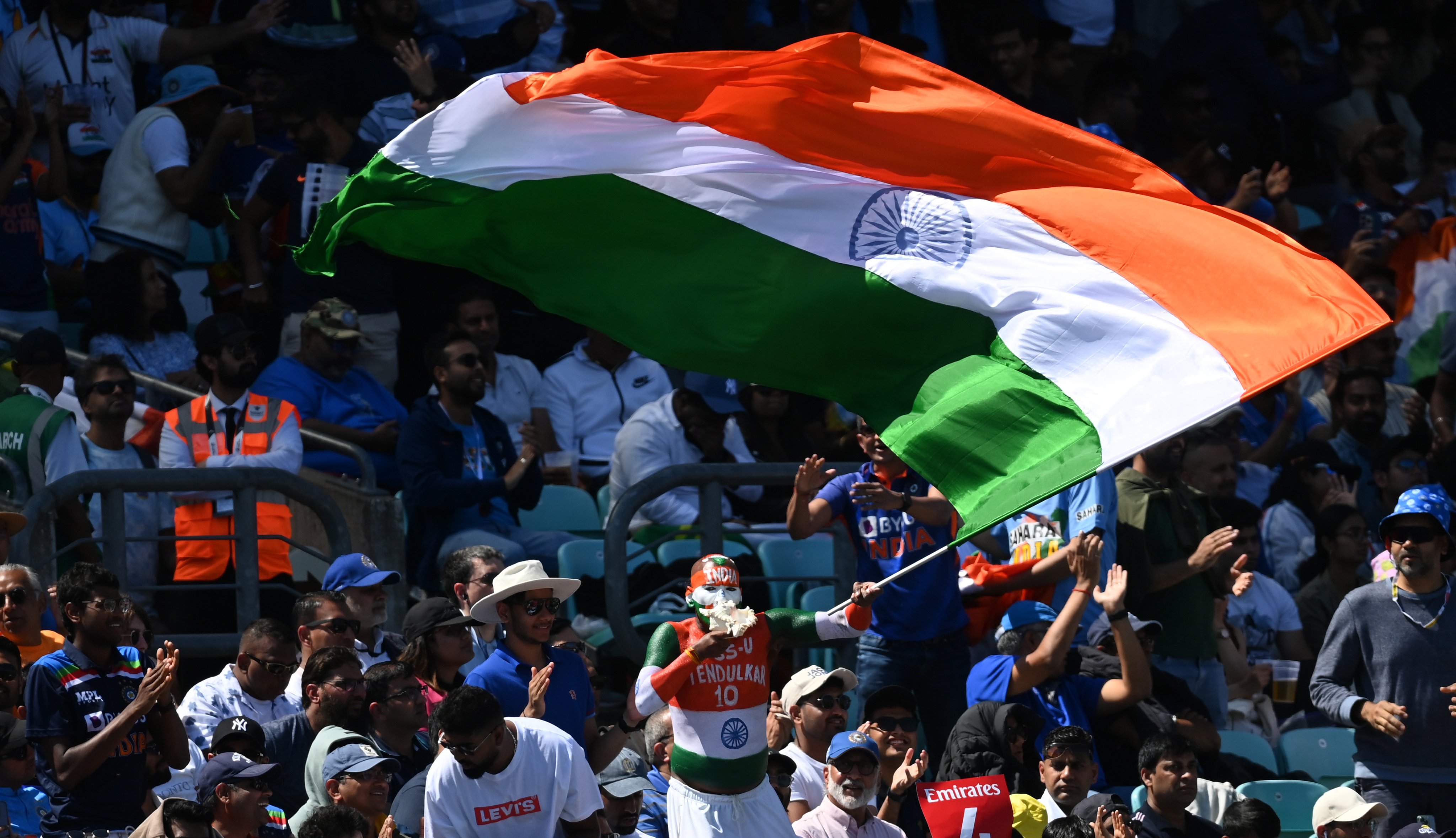 Despite a comeback by Indian pacers, Australia strengthened their position in ICC World Test Championship (WTC) final as they dismissed both Indian openers in the second session of the second day of Thursday after scoring 469 runs.
At Tea, India's score read 37/2, with Cheteshwar Pujara (3*) and Virat Kohli (4*) unbeaten.
Australia started the second session at 422/7, with Alex Carey (22*) and skipper Pat Cummins (2*) unbeaten. Umesh Yadav started the session with a maiden over.
Carey played some aggressive strokes, smashing Mohammed Shami for three fours in the 113th over.
With Carey's six in the next over, Australia crossed the 450-run mark in 114.3 overs.
However, on the very next ball, Ravindra Jadeja trapped Carey leg-before-wicket for 48, which came off 69 balls and consisted of seven fours and a six. Australia were 453/8.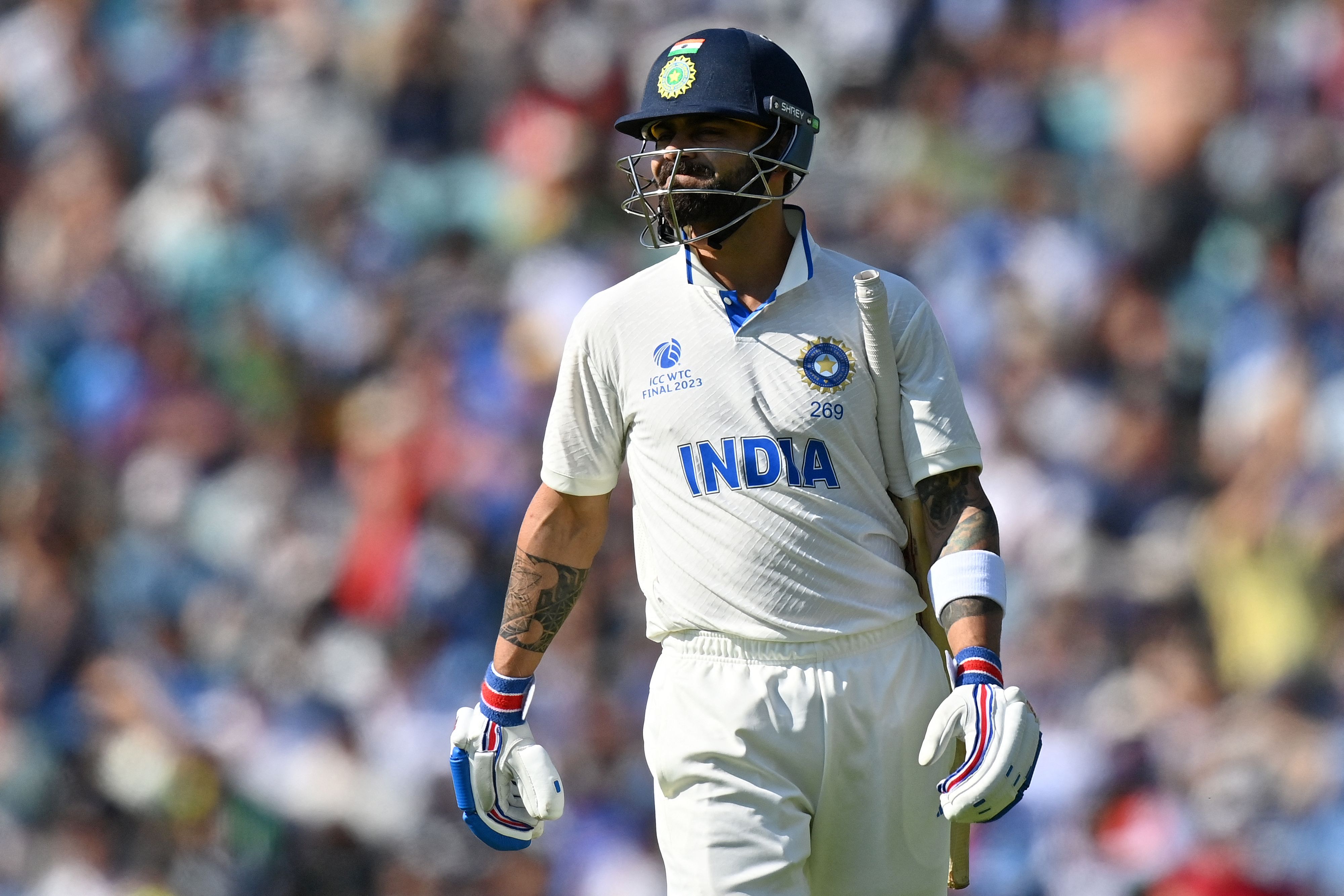 Cummins took the proceedings further with Nathan Lyon. But Mohammed Siraj castled Lyon for nine to get his third wicket. Australia were 468/9. With this, Siraj also reached 50 Test wickets.
Siraj took the final wicket as well. Cummins gave a catch straight to Ajinkya Rahane at extra cover after scoring nine runs.
The Australian innings ended on 469.
Siraj was the leading wicket-taker for India, taking 4/108 in 28.3 overs. Shardul Thakur took 2/83 in 23 overs.
Shami took 2/122 in 29 overs. Jadeja got one wicket.
When India came out to bat, openers Shubman Gill and Rohit Sharma sought to give a solid start, both striking some elegant shots. But the budding partnership was cut short at 30 when skipper Rohit was trapped lbw by Pat Cummins for 15. Skipper got the skipper and the scoreline read 30/1 in six overs.
Cheteshwar Pujara was next on the crease. But Scott Boland gave India another heavy blow as Gill was dismissed for 13. Gill was looking to leave the ball, but left his stumps exposed and the ball went through them. India was 30/2 in 6.4 overs.
The experienced duo of Virat Kohli and Pujara took India through the remainder of the session without any further loss.
Earlier, tight bowling spells from the pace trio of Mohammed Siraj, Mohammed Shami and Shardul Thakur helped India make a comeback in the first session of the second day.
At lunch, Alex Carey was batting on 22 and Pat Cummins on 2.
Australia started the day at the overnight score of 327/3 with Steve Smith (95*) and Travis Head (146*) unbeaten.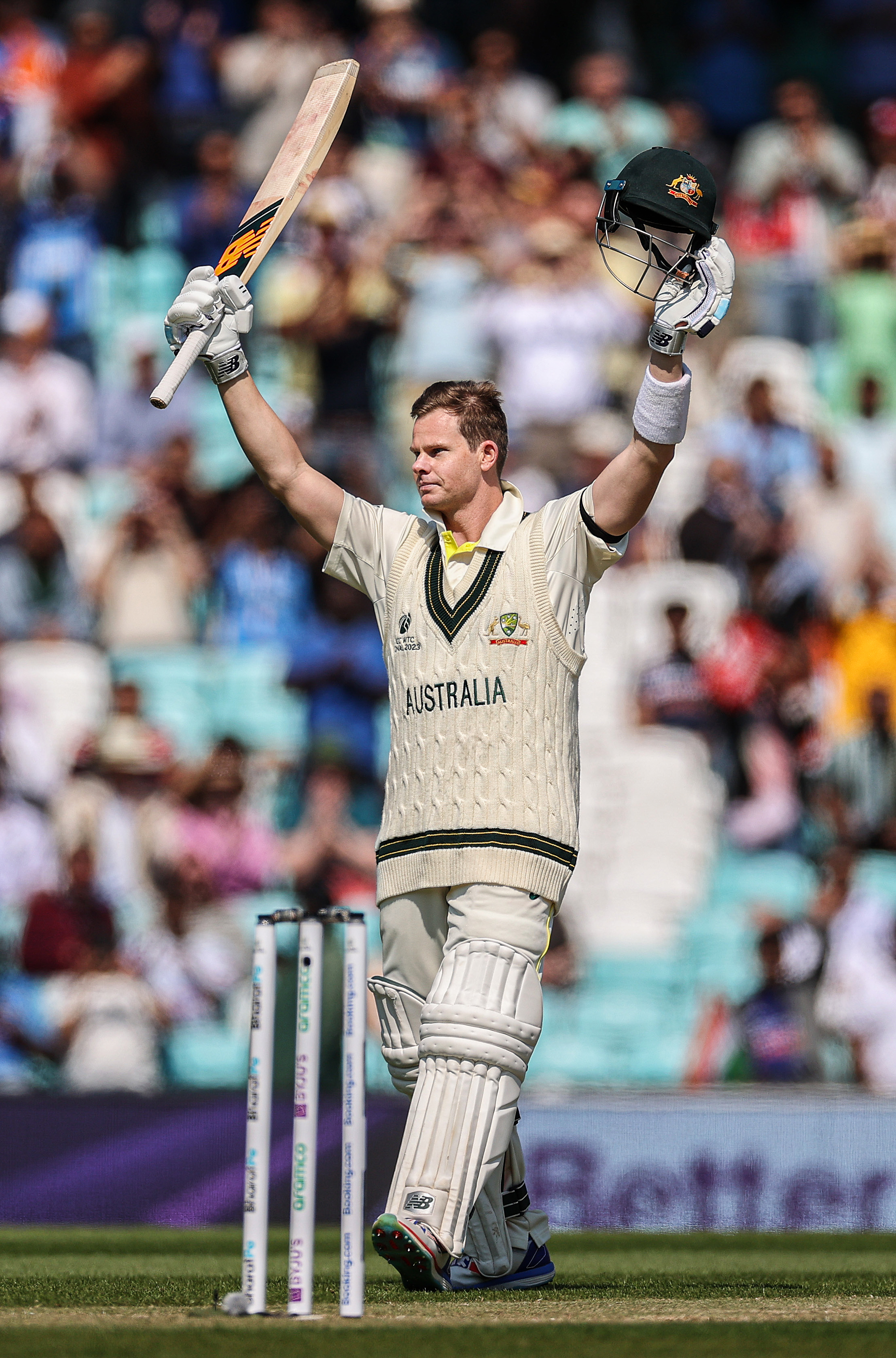 The duo started the second day with positive intent and Smith smashed two straight fours in the first over of the day to bring up his 31st Test hundred, his seventh in England.
Head also brought up his 150 in just 164 balls. Australia brought up the 350-run mark in the 90th over.
Mohammed Siraj struck early in the session to give India the much-needed breakthrough. Head was caught behind by KS Bharat for 163 (174 balls). His knock consisted of 25 fours and a six. Australia were 361/4.
Mohammed Shami dismissed Cameron Green for six runs as he was caught by Shubman Gill at slips. Next, it was Shardul Thakur who got the key wicket of Smith for 121 (268 balls). Australia were 387/6 in 98.1 overs and crossed the 400-run mark in 102.5 overs.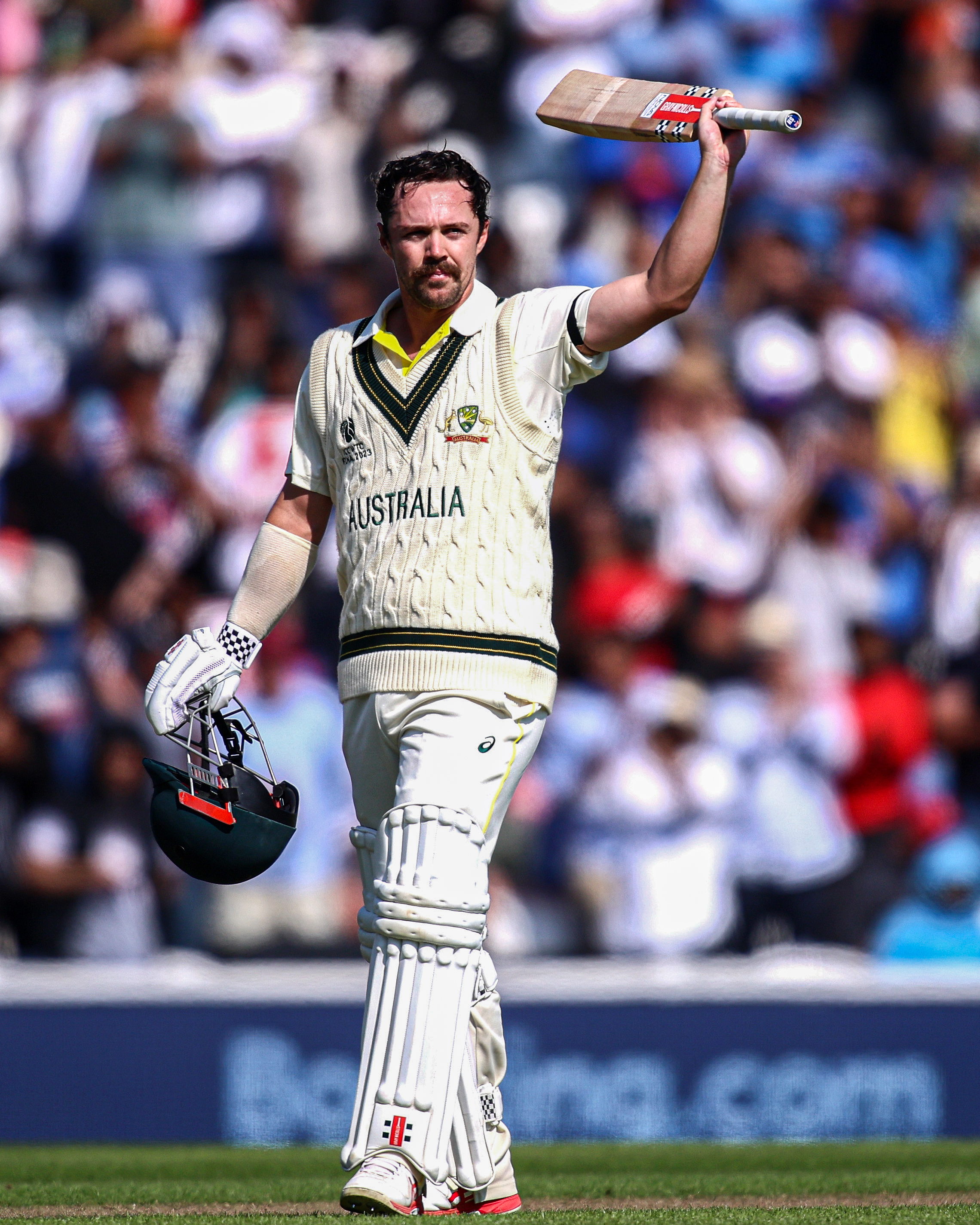 Axar Patel, who had come to the field as a substitute, made an immediate impact by running out Mitchell Starc for just five runs. India continued to build pressure on the lower order with their pace, but Alex Carey and skipper Pat Cummins put up some solid resistance to it carrying Australia to the lunch without further damage.
Australia had ended the first day on a high at 327/3 with Steve Smith (95*) and Travis Head (146*) unbeaten. India had restricted Australia to 76/3 but Head-Smith put on a solid partnership to put Australia in a strong position.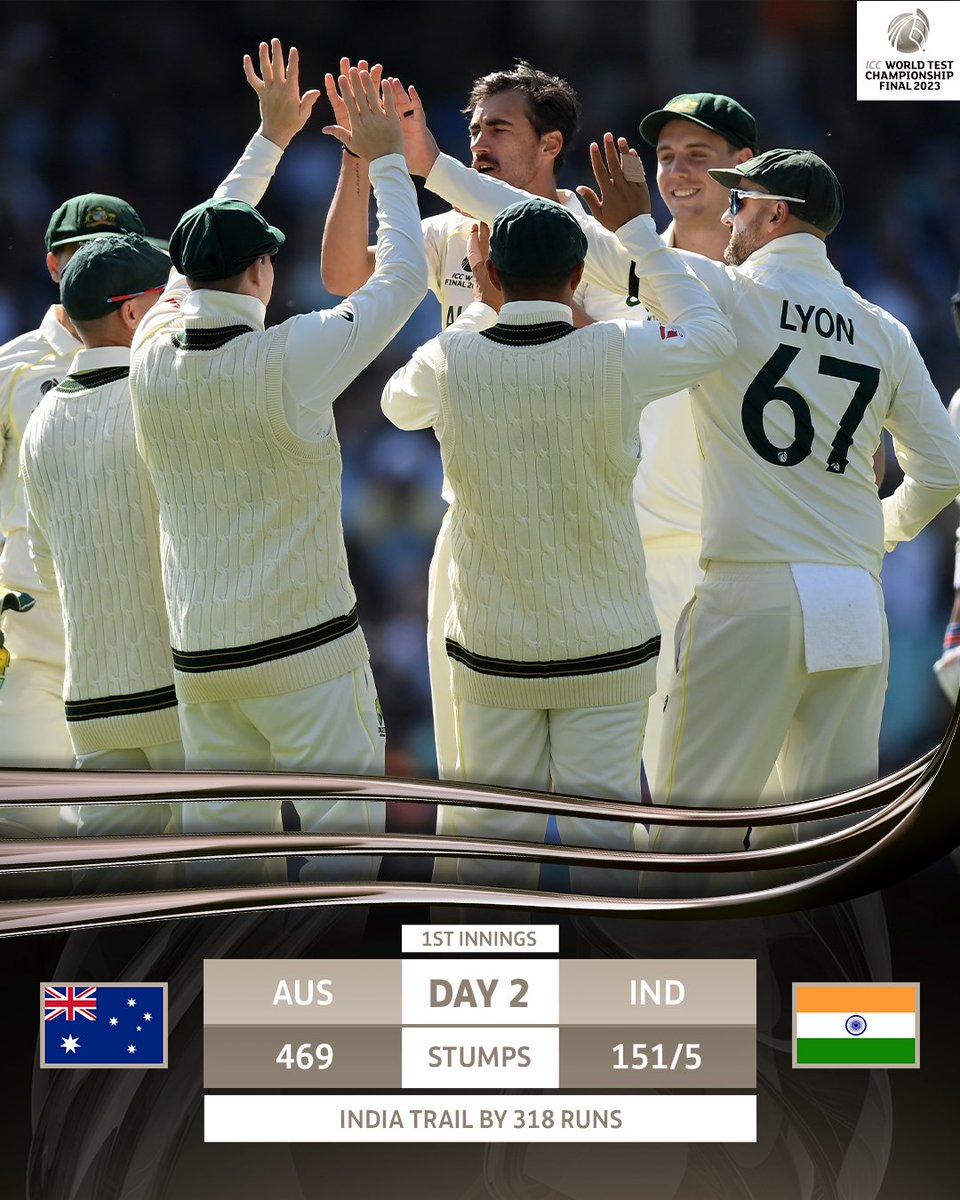 Brief Scores: Australia: 469 (Travis Head 163, Steve Smith 121, Mohammed Siraj 4/108) vs India: 151/5 (Ravindra Jadeja 48, Ajinkya Rahane 29*, Cameron Green 1/22).