The NSW Liberal Party is scrambling to fill a suddenly vacant spot on their upper house election ticket, weeks out from the state ballot.
Prospective candidates are jostling for the position on the party's upper house ticket after MP Peter Poulos was expelled from the party over an explicit photo scandal on the weekend.
There are a number of candidates raising their hands including Indian-Australian Pallavi Sinha.
Pallavi Sinha was the only Indian-origin candidate for the Liberal Party at the 2019 NSW State elections.
Pallavi in an earlier interview told The Australia Today that she "always wanted to fight and stand up for what is right".
During the last elections, Ms Sinha assisted candidates in areas such as Parramatta and polled the second-highest personal votes which assisted the eighth Upper House Coalition candidate to be elected.  
This comes in light of senior Liberal Party members, including Opposition Leader Peter Dutton are encouraging state and federal party office bearers to select more 'Women candidates.'
As a cue to what can be expected in NSW candidate selection, On Tuesday night an Indian-Australian woman of colour, Barrister and Melbourne City councillor Roshena Campbell was chosen as the Liberal Party candidate for Victoria's marginal seat of Aston vacated by former federal education minister Alan Tudge.
Voters from the electorate in Melbourne's outer east will head to the polls on April Fools' Day to select their replacement for Mr Tudge.
House of Representatives Speaker Milton Dick has set the date for Saturday, April 1, with candidate nominations to close on March 9.
About half a dozen senior party figures, including Mr Dutton, voted on the selection in a secret ballot of the Victorian administrative committee in Melbourne on Tuesday night, The Age reported.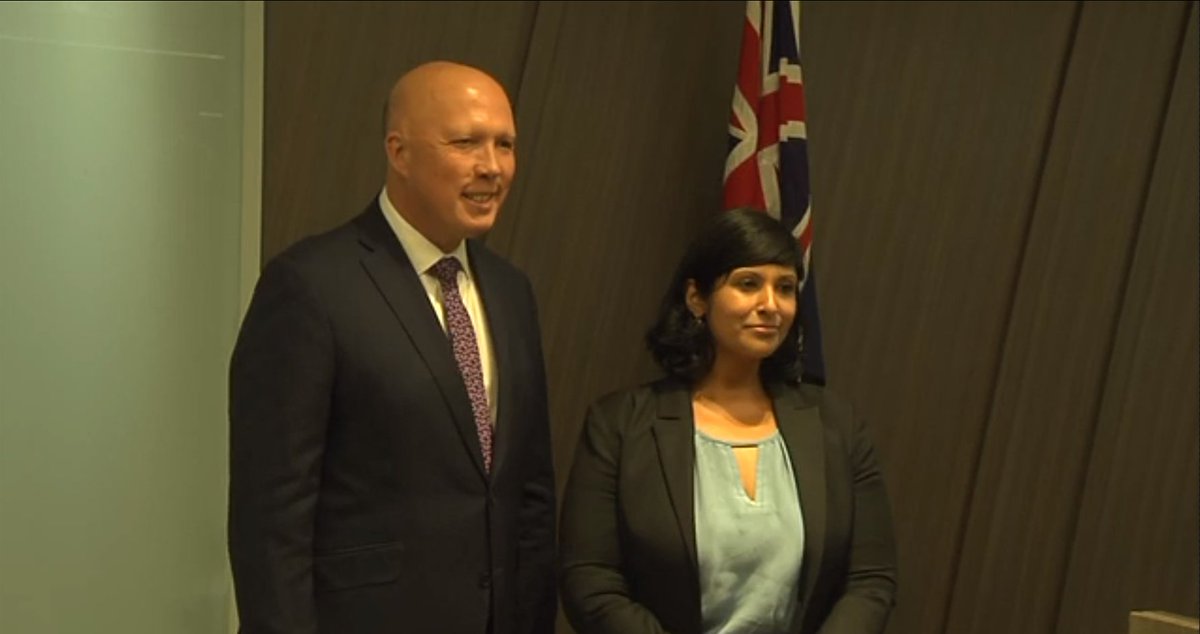 The Liberals' margin in Aston was cut from 10.1 per cent to 2.8 per cent at the May election.
However, NSW's outgoing Transport Minister David Elliott told 2GB radio he had asked Premier Dominic Perrottet to consider him for the No.2 spot on the ticket – which would secure him another eight years in parliament.
Mr Elliott, from the party's centre-right, announced his retirement last year after failing to secure sufficient support to keep his seat after a redistribution.
However, with less than five weeks until voters go to the polls, the premier is under pressure to get more Liberal women into parliament.
When asked about Mr Elliott's chances, Mr Perrottet failed to endorse him for the upper house spot.
"That's a matter for the organisation,"

the premier told reporters.
Treasurer and moderate powerbroker Matt Kean is pushing for a woman to pick up the spot, with his faction endorsing the party's Women's Council president Jacqui Munro on Monday afternoon, according to The Daily Telegraph.
"I think it's a great opportunity for a strong female candidate,"

Mr Kean told reporters.
So far there seems to be zero ethnic diversity on the Liberal party Upper House ticket which will come as a disappointment for many in the ethnic diaspora who are hoping to see Indian-origin Pallavi Sinha on the ticket.
This is despite the party's own review of the 2022 Federal election stating "To successfully win seats, the Party must reflect modern Australia. It is, therefore, important the Party, as a priority, has a greater gender and ethnic diversity in pre-selection candidates".
Ms Sinha is a multi-award-winning Lawyer and Notary Public and was selected in the prestigious AFR and Westpac 100 Women of Influence. She is the Principal of Lawyers with Solutions and lectures at the University of Sydney Law School.
A well-known speaker and commentator, Ms Sinha was the first Indian Australian woman to be invited to join Saxton Speakers Bureau. She is also an Appointed Supporter of the Joint Federal and State Government campaign to stop Domestic or family violence (DV).
As the state edges towards the March 25 election, Labor leader Chris Minns says the government is "focused on themselves" and mudslinging.
"I think for many voters, they'd see that as a preview of the next four years if the coalition is re-elected," he told reporters.