Indian students who wish to pursue a Bachelor of Medicine or Bachelor of Surgery (MBBS) degree abroad have been given a jolt by India's Supreme Court.
The court bench comprising of Justices Hemant Gupta and V. Ramasubramanian upheld the regulatory validity of the National Medical Commission (Foreign Medical Graduate Licentiate) Regulations 2021 and the National Medical Commission (Compulsory Rotating Medical Internship) Regulations of 2021.
As per this regulation, it will remain impossible for students to practice in India after completing their MBBS course in a foreign country. National Medical Commission (Foreign Medical Graduate Licentiate) requires foreign medical graduates (FMGs) to:
undergo a medical course for a minimum of 54 months;
an internship for a minimum duration of 12 months in the same foreign medical institution;
to be registered with a professional regulatory body competent to grant a licence in the same foreign country; and
further, undergo a supervised 12-month internship in India after applying to the National Medical Commission.
Justice V. Ramasubramanian in his judgment observed:
"Courts, sometimes, were swayed by sympathy to the plight of a few students, little realising that the plight of the patients who would go to them will hardly come to light and the impact such decisions would have on the population would never be known."
This strict regulation clearly says that foreign graduates can practice in India only if they are registered with the professional regulatory body of the country they have obtained the MBBS degree and have got a license to practice there.
Medical experts and practitioners note that the license to practice in a foreign country depends on the immigration policy and requirements of the field in that particular country. It doesn't reflect on the recent graduate doctors' skill and training.
Countries such as Bangladesh, Nepal, Russia, China, Ukraine, Armenia, Georgia, the Philippines, Kyrgyzstan, and Kazakhstan receive Indian students for the MBBS courses. However, given the immigration norms, none of these countries issues a license to practice medicine only on the basis of a degree obtained there.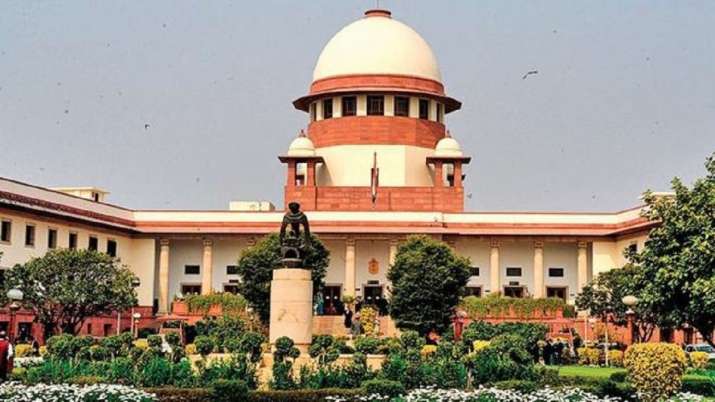 Recently, war-affected Ukraine-returned Indian MBBS students have been allowed to complete their who may not have been able to complete their mandatory 12-month internship in India provided they have cleared the foreign medical graduate exam (FMGE) before applying for such internship here.
The NMC circular stated: "It has been observed that there are also some foreign medical graduates with incomplete internship due to such compelling situations, which are beyond their control such as the pandemic COVID and war, etc. Considering the agony and stress faced by these graduates, their application to complete the remaining part of an internship in India is considered eligible. The same may be processed by state medical councils provided the candidates have cleared the FMGE before applying for completion of internship in India."
There are many universities offering MBBS degrees in Australia. It is offered as both an undergraduate and postgraduate program. An undergraduate-level MBBS in Australia is 5-6 years while a postgraduate-level MBBS degree (including Doctor of Medicine (MD) is 4 years long. The average fees of MBBS in Australia can range from AU$255,200 to AU$630,000. Upon completion of a medical degree, an international student can undertake 47 weeks of internship in a hospital. After completion of this accredited internship year in Australia or New Zealand, medical graduates are awarded general medical registration through the Medical Board of Australia.
As per Aphra, the medical board of Australia, international medical graduates (IMGs) who have medical qualifications from outside of Australia or New Zealand must provide evidence of eligibility to undertake a recommended assessment pathway. This is to show appropriate medical knowledge, skills and performance to ensure that they deliver appropriate and safe care to patients.
Similarly, in the United States international MBBS degree-holders can practice if they pass the US Medical Licensing Examination. This is a three-step test to practice medicine in the US.
Justice Ramasubramanian added that it was "true that the country needs more doctors, but it needs really qualified doctors and not persons trained by institutions abroad, to test their skills only in their motherland".
The Supreme Court rejected the argument that the Indian regulations encroach into the sovereignty of other countries. Justice Ramasubramanian dismissing the appeals noted:
"Thus the contention that the country needs more doctors and that by restricting the registration of foreign medical graduates, the fundamental right of the professionals under Article 19(1)(g) and the fundamental right of the citizens under Article 21 are impaired, is to be stated only to be rejected."
These norms had come into force on November 18, 2021, and this judgment will affect more than 15,000 students who are studying MBBS abroad.