In a new development that underscores the intensifying diplomatic tensions between India and Canada, New Delhi has taken the unprecedented step of suspending visa services for Canadian nationals indefinitely.
This decision comes in the wake of a diplomatic row triggered by Prime Minister Justin Trudeau's allegations of Indian involvement in the killing of Khalistani leader Hardeep Singh Nijjar.
Reciprocal Expulsions of Diplomats
The strained relationship between India and Canada has not only escalated verbal exchanges but has also resulted in the reciprocal expulsion of senior diplomats from both countries. This tit-for-tat measure reflects the seriousness of the discord between the two nations.
The diplomatic dispute began when Prime Minister Trudeau made allegations linking India to the killing of Nijjar, a prominent figure in the Khalistani movement. The Indian government promptly rejected these allegations as "absurd and motivated." The ensuing war of words has strained bilateral relations to a point where visa services for Canadian citizens have been halted.
Safety Concerns for Diplomats
In addition, the Canadian government has taken measures to ensure the safety of its diplomats stationed in India. Ottawa announced a temporary adjustment of staff presence in India, a response to threats received on social media platforms. The safety and security of diplomats have taken precedence amid the escalating tensions.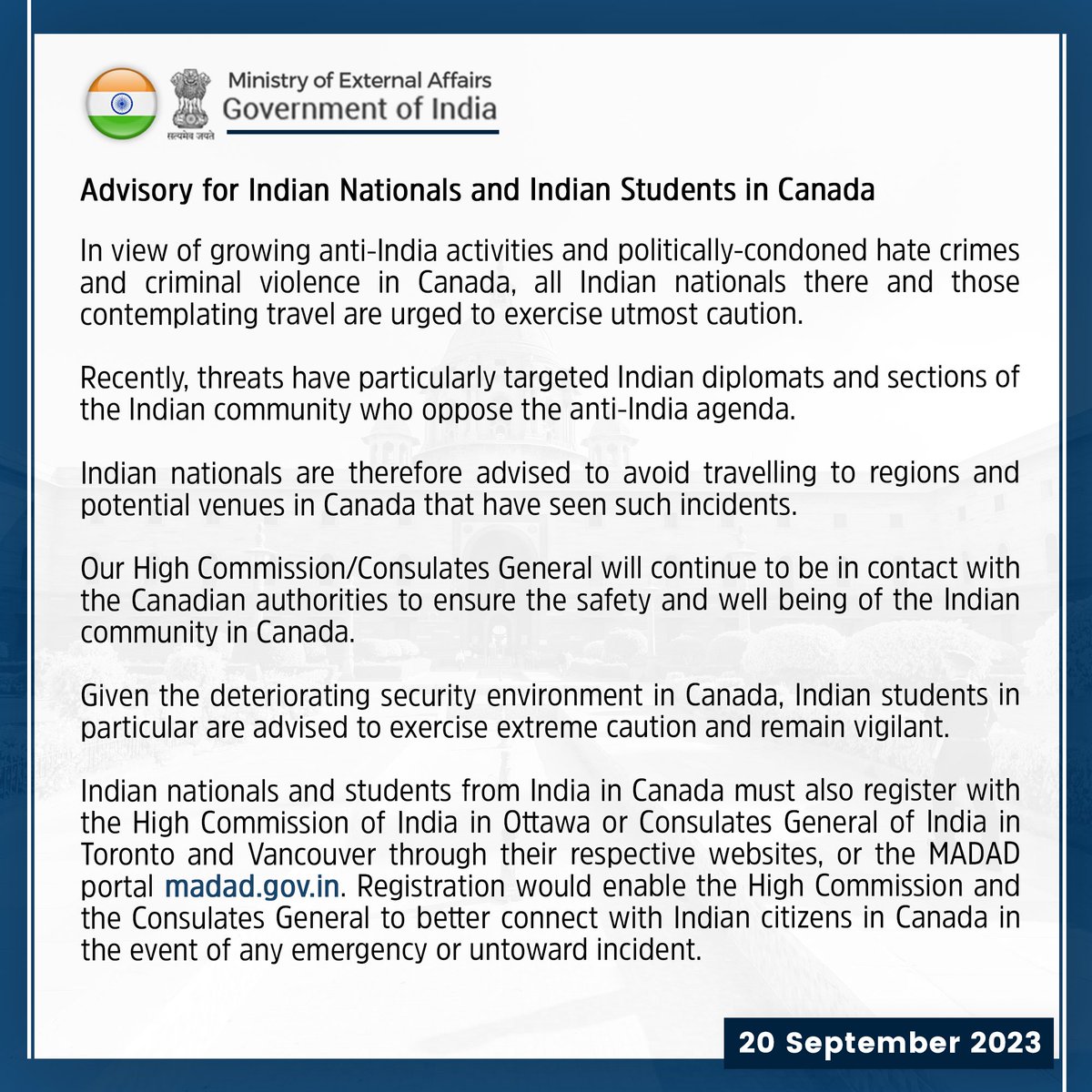 India's Travel Advisory for Canada
On the other side of the spectrum, India's Ministry of External Affairs (MEA) issued a strongly worded travel advisory for Indian nationals planning to travel to Canada. The advisory cited "threats" targeting Indian diplomats and individuals opposing an "anti-India agenda." It urged Indian citizens to avoid regions and venues in Canada that have witnessed such incidents.
This advisory highlights the depth of the diplomatic strain, with both nations expressing concerns about the safety and well-being of their citizens and diplomatic staff.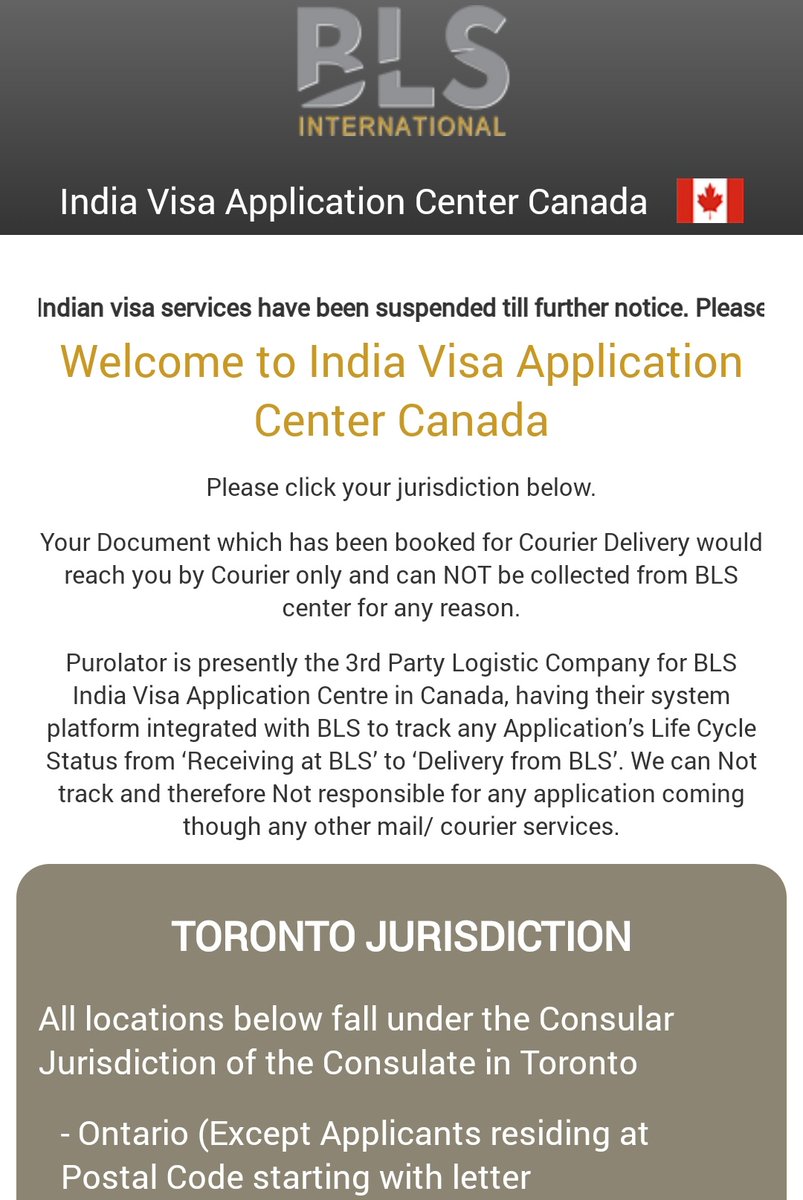 Background on Khalistani Leader Nijjar and Gangster Sukhdool Singh
The origins of this diplomatic crisis can be traced back to the allegations regarding the killing of Khalistani leader Hardeep Singh Nijjar. Nijjar's name had recently appeared on India's most-wanted list, released by the National Investigation Agency (NIA), as part of efforts to crack down on Khalistani terrorists. Nijjar was wanted in Punjab for various criminal cases, including extortion, attempted murder, and murder. He had fled to Canada in 2017, further complicating extradition proceedings.
The situation was further complicated by the presence of gangster Sukhdool Singh Gill, also known as Sukha Duneke, who was allegedly associated with the Bambiha gang. Sukha Duneke was a 'Category A' gangster and was killed in an inter-gang rivalry in Canada's Winnipeg. His name featured prominently on the NIA's most-wanted list, highlighting the international dimensions of the issue.
Both countries are deeply concerned about the safety and security of their citizens and diplomatic personnel, and this dispute shows no signs of abating. As the situation continues to evolve, international observers will be closely watching for any potential diplomatic breakthroughs or further escalations in this complex and multifaceted conflict.
Support Our Journalism
Global Indian Diaspora needs fair, non-hyphenated, and questioning journalism, packed with on-ground reporting. The Australia Today – with exceptional reporters, columnists, and editors – is doing just that. Sustaining this needs support from wonderful readers like you.
Whether you live in Australia, the United Kingdom, Canada, the United States of America, or India you can take a paid subscription by clicking Patreon. Buy an annual 'The Australia Today Membership' to support independent journalism and get special benefits.