The Arthur Ashe Stadium witnessed a gripping showdown at the US Open men's doubles final as two-time defending champions Rajeev Ram and Joe Salisbury completed a stunning comeback against the spirited duo of Rohan Bopanna and Matthew Ebden.
In an intense match lasting two hours and one minute, Ram and Salisbury clinched their third consecutive US Open title, making history as the first men's team in the Open era to achieve a three-peat at this prestigious tournament.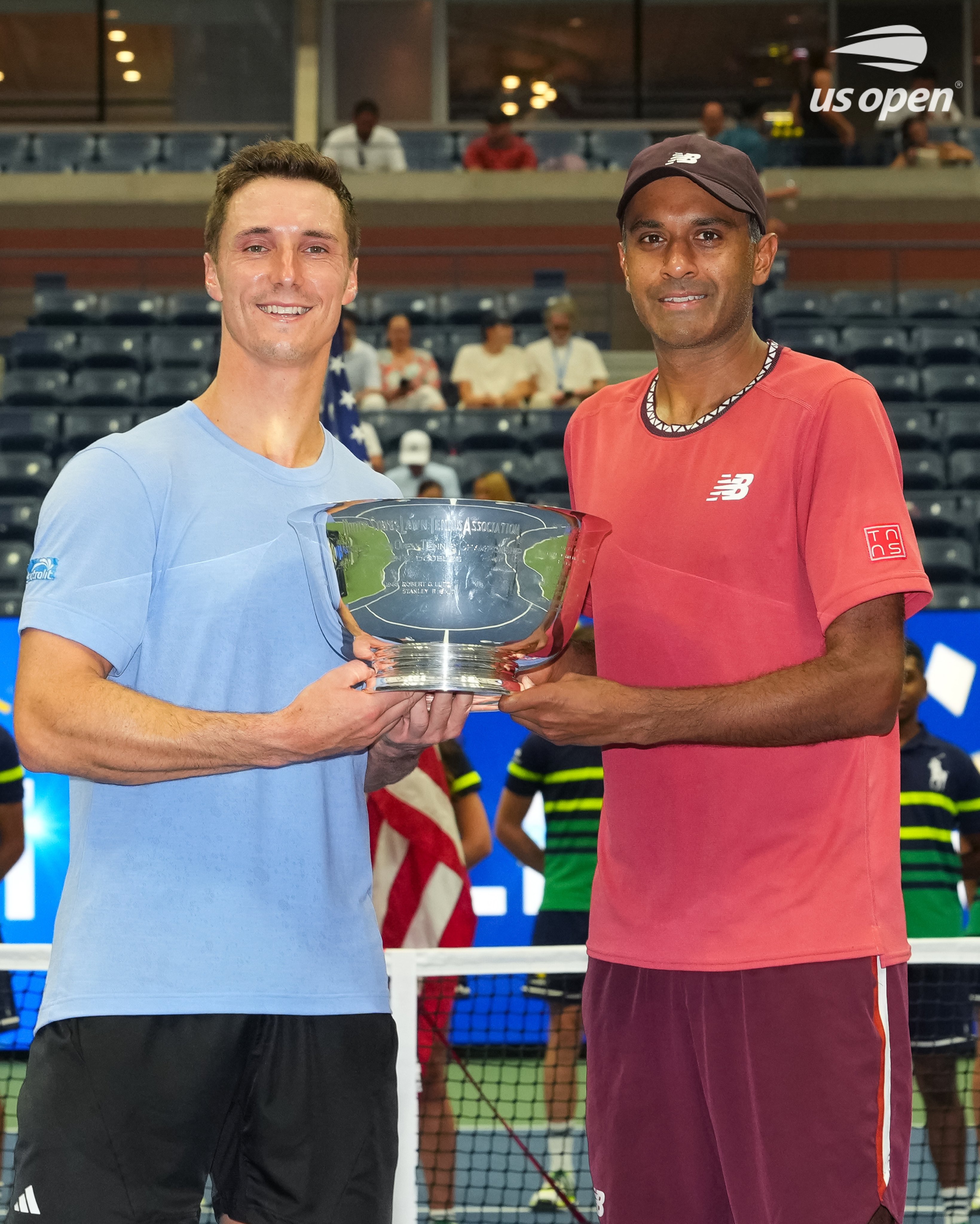 Rohan Bopanna made history of his own as he became the oldest man (43 years 6 months) to reach a grand slam final in the open era.
The final scoreline read 2-6, 6-3, 6-4 in favour of Ram and Salisbury, but the match was marked by breathtaking rallies and a remarkable display of sportsmanship.
The opening set saw Bopanna and Ebden taking an early lead, breaking Ram and Salisbury's serve twice to secure a 6-2 win. However, the momentum shifted in the second set as Ram and Salisbury fought back fiercely, claiming it with a scoreline of 6-3, forcing the match into a deciding set.
The third set proved to be a fierce battle, with both pairs giving their all. The scores were level, and the outcome hung in the balance. It was here that a moment of extraordinary sportsmanship unfolded.
At 4-2 down in the final set, Bopanna, showing tremendous honesty, confessed to the umpire that a shot he had hit, which initially appeared as a forehand winner, had actually brushed his arm. This rare act of sportsmanship gifted Ram and Salisbury a crucial point and a 0-30 lead at a pivotal moment in the match.
Joe Salisbury and Rajeev Ram capitalized on this opportunity, eventually winning the set 6-4 and securing their third consecutive US Open title. Their achievement of winning three straight US Open men's doubles titles is a historic feat not witnessed in over a century.
Rajeev Ram praised Rohan Bopanna's sportsmanship, stating,
"That act of sportsmanship on the court, we've been playing the better part of 20 years and I've never seen anything like that, especially at a time like that. Bops, you're an inspiration."
Matthew Ebden, Bopanna's partner, added, "The only one in the stadium who saw it hit you was me because I was right behind you, so I saw it deviate off you slightly."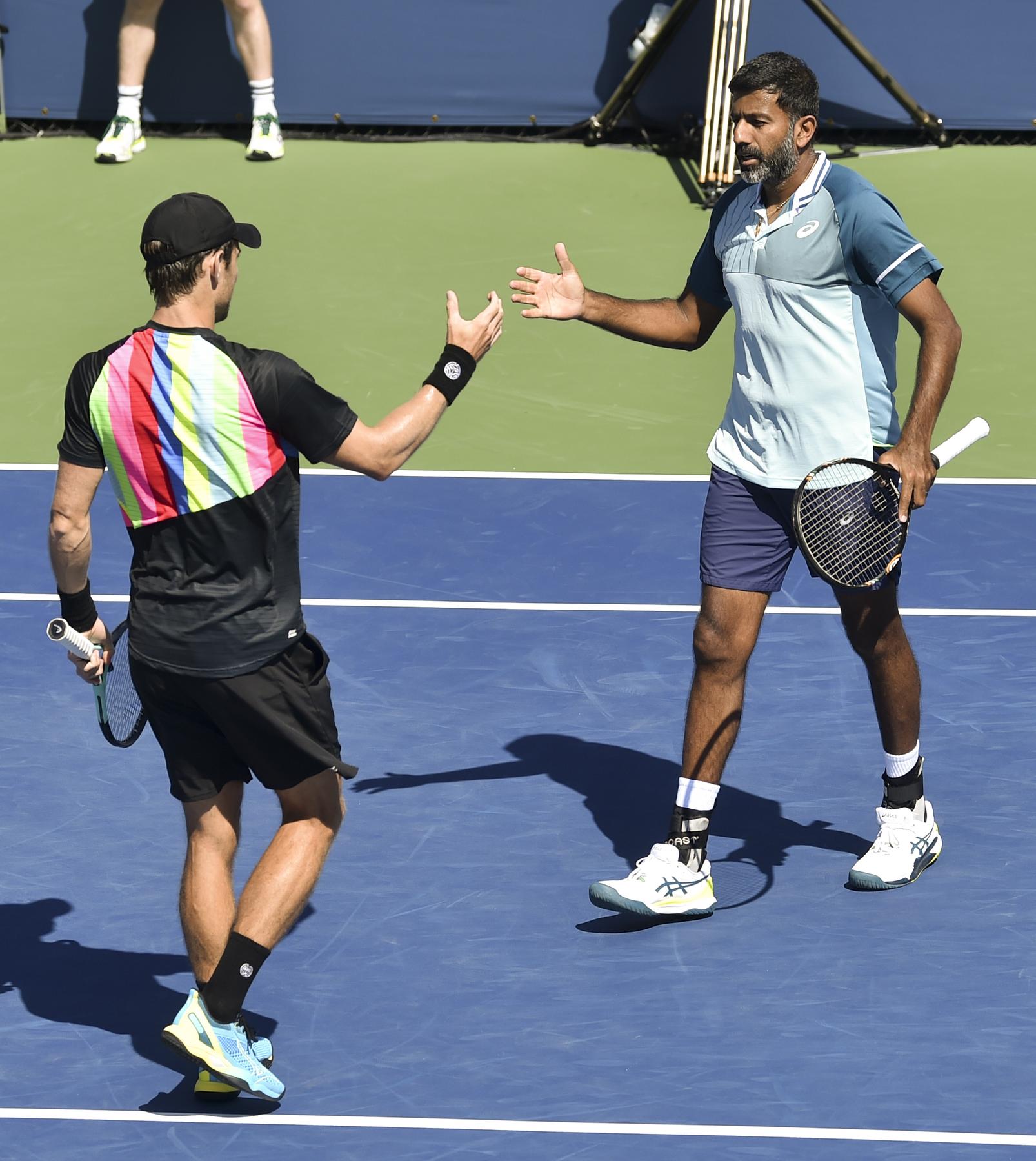 Rohan Bopanna explained his decision, saying,
"That's the person I have been through my career, and I really feel if something was not right, it was not right. It doesn't matter what the scoreline is or what the occasion of the match is."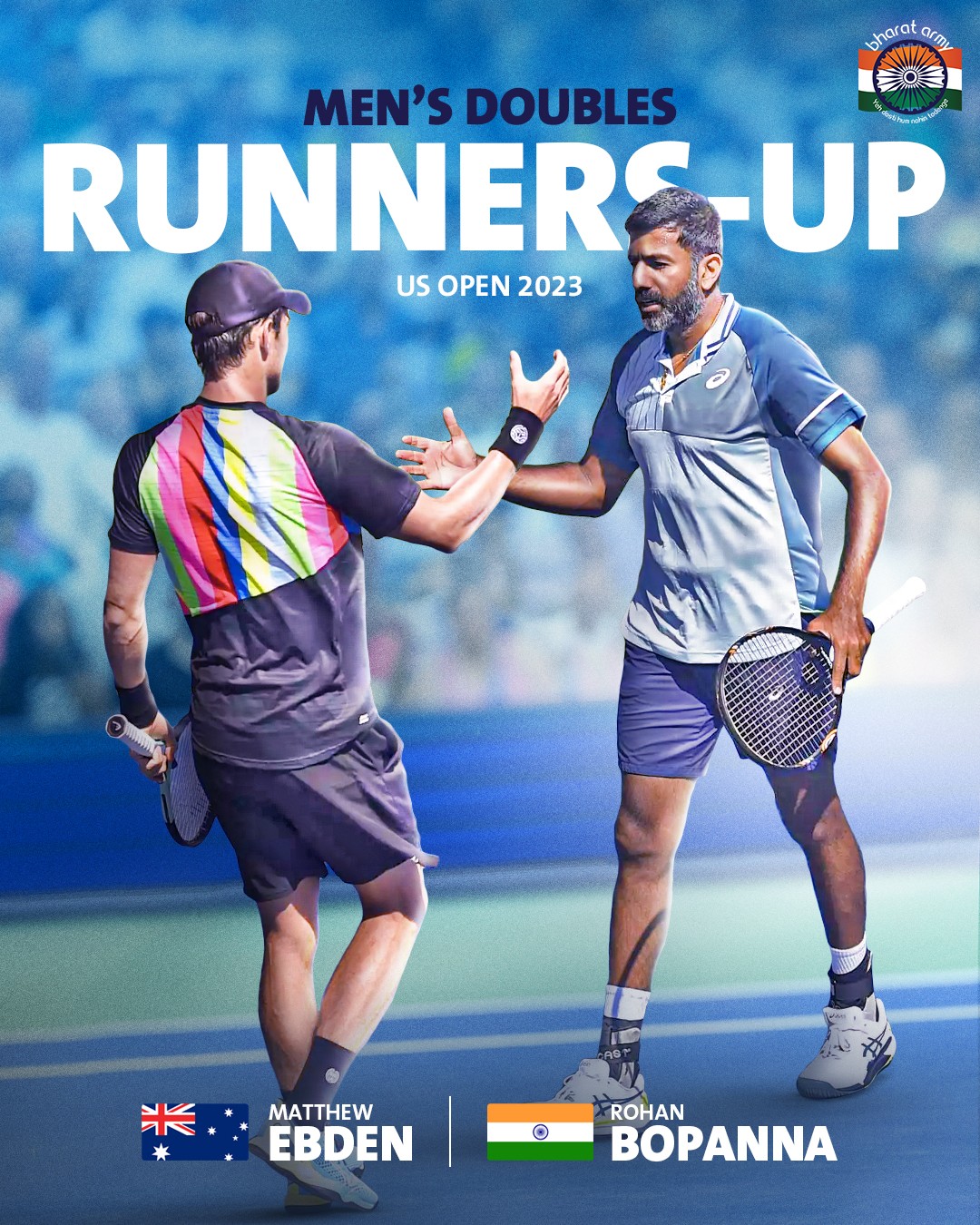 Despite the loss, Bopanna and Ebden's partnership has been highly successful, and they are set to compete in the end-of-season ATP finals in Turin. Bopanna, a 2010 US Open doubles champion, teamed up with Ebden earlier this year, and their chemistry on the court has been evident throughout their journey.
In contrast, Ram and Salisbury etched their names in history, becoming the first men's doubles team to achieve a three-peat at the US Open in the Open era. Their remarkable feat can be likened to the achievements of American duo Tom Bundy and Maurice McLoughlin, who won three straight US Open men's doubles titles between 1912 and 1914.
The 2023 US Open men's doubles final will always be remembered for its breathtaking tennis and the exceptional display of sportsmanship by Rohan Bopanna, showcasing the true spirit of the sport.
Support Our Journalism
Global Indian Diaspora needs fair, non-hyphenated, and questioning journalism, packed with on-ground reporting. The Australia Today – with exceptional reporters, columnists, and editors – is doing just that. Sustaining this needs support from wonderful readers like you.
Whether you live in Australia, the United Kingdom, Canada, the United States of America, or India you can take a paid subscription by clicking Patreon. Buy an annual 'The Australia Today Membership' to support independent journalism and get special benefits.