Minister of Foreign Affairs Penny Wong, will this week travel to India and Malaysia. Minister Wong stated that she looks forward to meeting her counterparts at the G20 Foreign Ministers meeting in New Delhi.
She will also attend the 2023 Raisina Dialogue.
"This week I will travel to Malaysia and India to advance Australia's bilateral relationships and promote Australia's interests in a peaceful, stable, and prosperous Indo-Pacific region,"

Penny Wong said in the press release.
Minister Wong said she looks forward to working with her counterparts on how they can address contemporary international challenges, including strengthening the multilateral system, food and energy security, and humanitarian assistance and disaster relief.
She stated that Australia strongly supports India's G20 Presidency and welcomes India's ambitious, action-oriented G20 agenda under the theme 'One Earth, One Family, One Future'.
Further, in the press release, Minister Wong stated,
"This will be my first visit to India as Foreign Minister, and I look forward to meeting my counterparts at the G20 Foreign Ministers' Meeting in New Delhi."
She said, "While in New Delhi, I will also attend the 2023 Raisina Dialogue, India's premier forum for addressing the most challenging issues facing our regional and global community."
"This year is an important milestone in Australia's bilateral relationship with India, with many high-level Ministerial visits between our two countries."
Minister Wong said Prime Minister Anthony Albanese, Minister for Trade and Tourism Don Farrell and Minister for Resources Madeleine King will travel to India over the next month.
She further stated Australia looks forward to hosting Prime Minister Narendra Modi when he attends the Quad Leaders' meeting.
Minister Wong said her visit to Malaysia will reaffirm shared priorities under Comprehensive Strategic Partnership. Wong stressed that she looks forward to holding introductory meetings with members of the new Malaysian government, including the Prime Minister, Minister of Foreign Affairs and Minister of Economy. She noted that Australia is committed to working with Malaysia to support ASEAN's contribution to regional peace and security.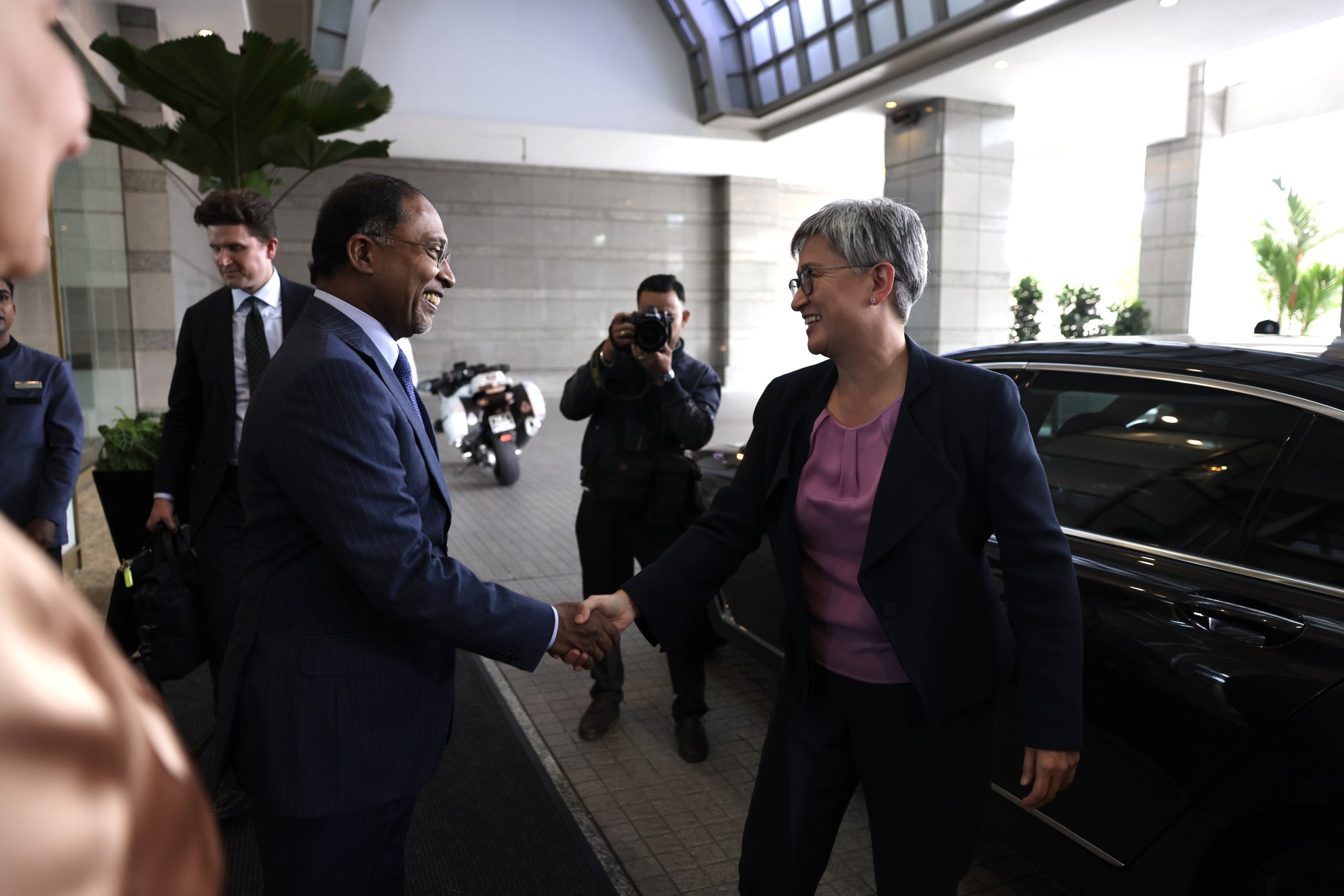 "These meetings focus on advancing our significant trade and economic links, cooperation on defence and regional security, and the close ties between our peoples," Wong stated in the press release.
On February 18, Indian External Affairs Minister S Jaishankar called on Minister Wong in Sydney. Minister Jaishankar gifted her a cricket bat signed by Indian captain Rohit Sharma while his Australian counterpart gifted him an Australian cricket jersey with 'Jaishankar' written on it.