Prime Minister Anthony Albanese has made a major announcement relating to the Australia-India education collaboration. He said Deakin University will be the first overseas university approved to establish a branch campus in India.
Speaking at an event that showcased Australia-India cooperation on education PM Albanese said that he was very pleased to be in India.
"It gives me great pleasure to acknowledge that Deakin University will be the first overseas university approved to establish a branch campus in India.'
"It's a great honour for Deakin University – and for Australia, too," added PM Albanese
The campus will be built at the new GIFT district and will offer students the opportunity to study cybersecurity and business analytics with Deakin.
PM Albanese mentioned that along with Deakin, the University of Wollongong also has intentions to establish a campus at GIFT City.
"Of course, we always welcome students to come and study in Australia, and that will continue to be an important focus for us."
He acknowledged that not everyone has the means or the ability to pack up their lives and study in another country. There might be financial constraints, or family commitments, or a variety of reasons that students want to, or need to, stay closer to home.
"So the presence of Australian universities in India opens up new ways for Indian students to obtain an Australian education by bringing Australia a little bit closer." PM Albanese further added,
"When I was growing up, I didn't know anyone who was going to university. No one in my family had ever been to university."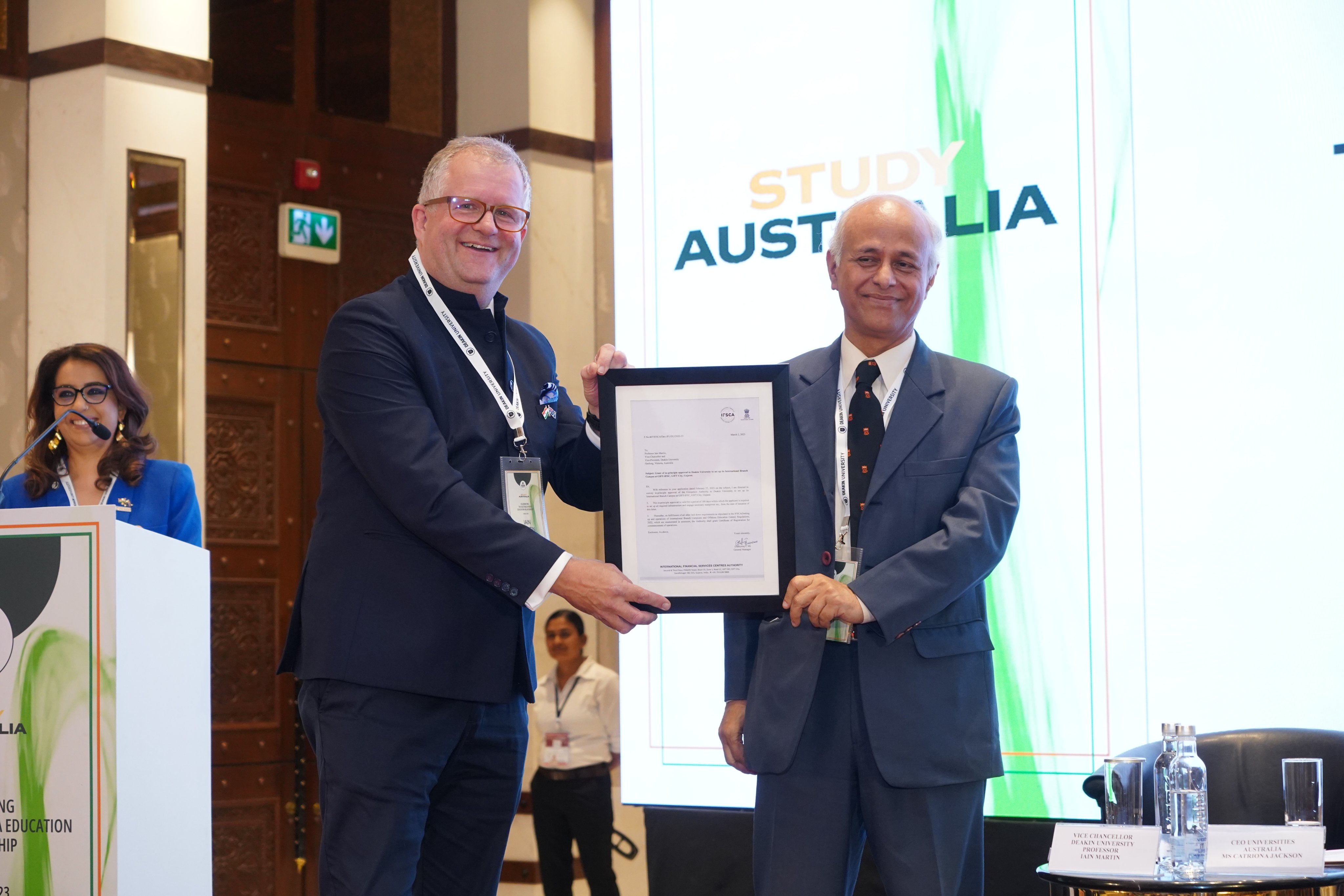 "But Sydney University was just up the road from where I lived. I'd see it all the time. And the proximity made it real to me. It made it seem possible."
So this is a terrific development and I congratulate everyone involved in making it happen.
Universities Australia Chief Executive Catriona Jackson said, "It's a time of great opportunity for Australia and India."
"Our nations are close friends, bound by strategic, economic, and strong person-to-person connections. And we are only getting closer. Our governments, our universities, and our businesses are making sure of that."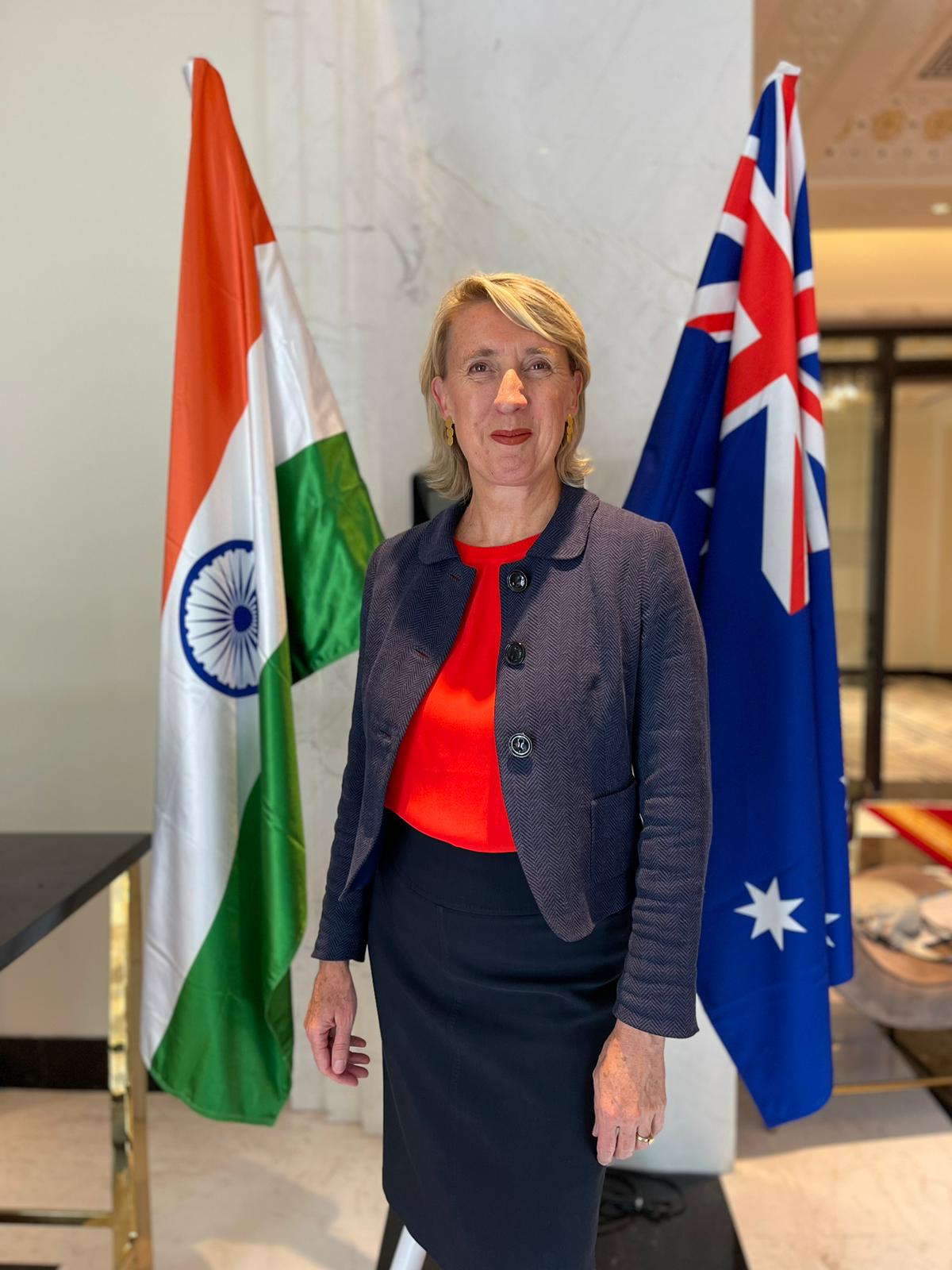 "In Australia and here in India, there is a clear focus on strengthening our bilateral relationship. Importantly, education is front and centre. That is where it belongs,"

said Ms Jackson.
This brings me to another significant development in our bilateral education relationship.
I'm pleased to tell you that we have finalised the Australia–India Education Qualifications Recognition Mechanism.
"This new mechanism means that if you're an Indian student who's studying – or about to study – in Australia, your hard-earned degree will be recognised when you return home.

Or if you're a member of Australia's large Indian diaspora, you'll be able to feel more confident that your Indian qualifications will be recognised in Australia."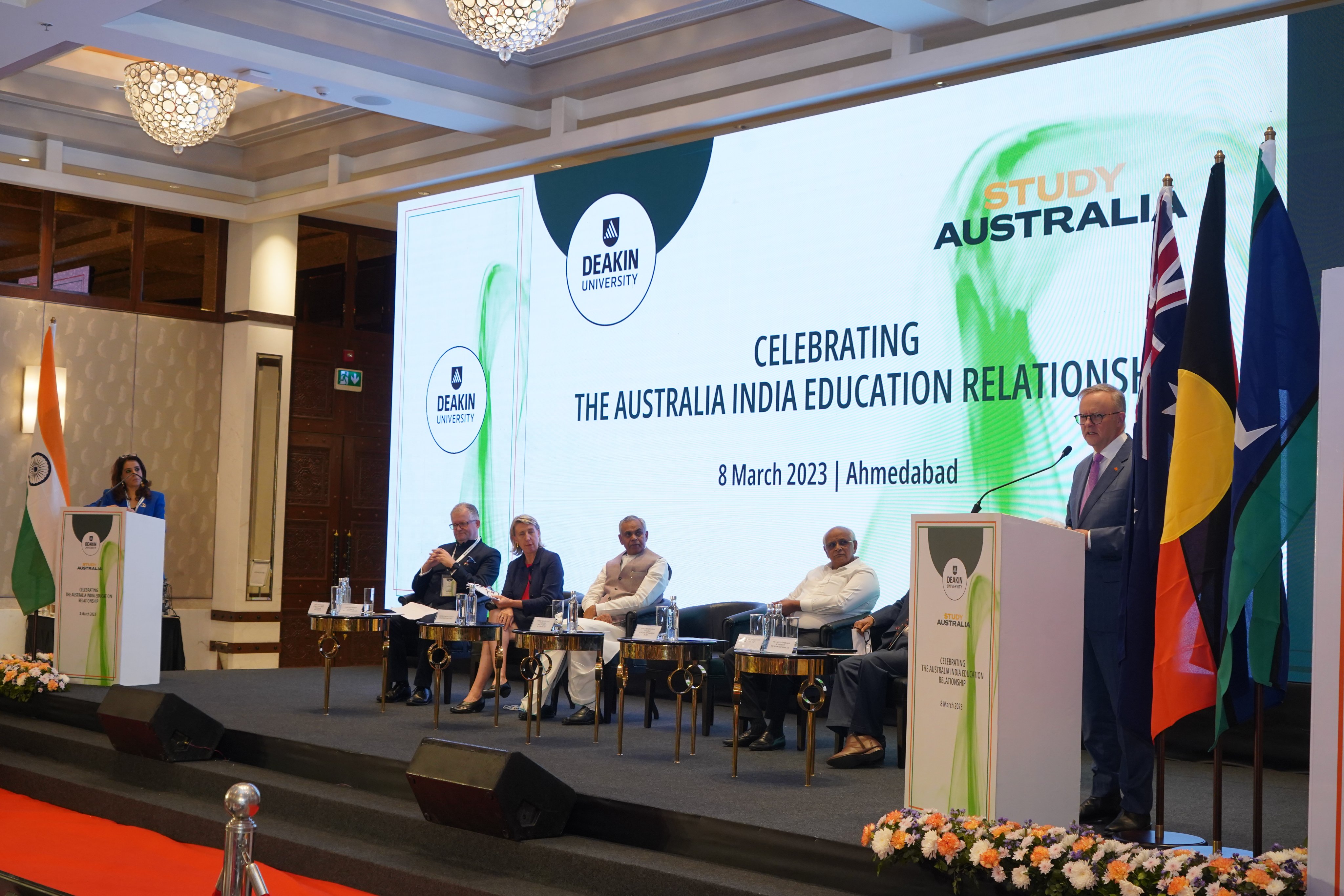 It is the most comprehensive and ambitious arrangement agreed to by India with any country. It paves the way for commercial opportunities for Australian education providers to offer innovative and more accessible education to Indian students.
This provides a solid basis for tertiary institutions to consider new ways of partnering with each other.
Universities Australia CEO MS Jackson says, "The new rules for mutual recognition of degrees are a very welcome development and will get more students working in areas of severe skill shortage – quicker."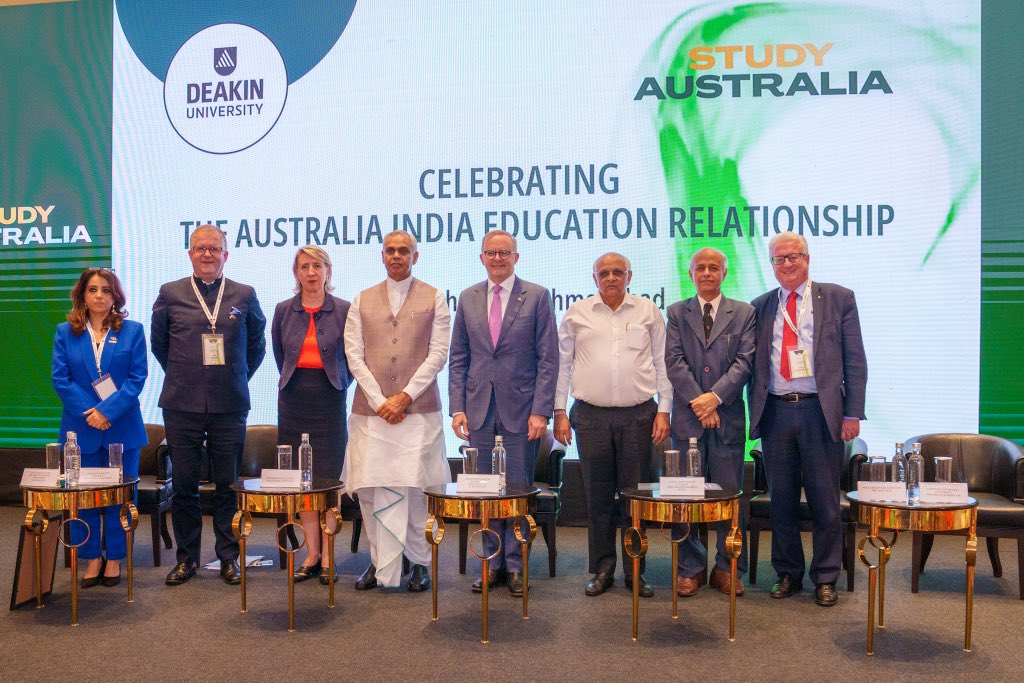 "I have had the privilege of seeing first-hand the extraordinary work India and Australia's research teams do during previous visits to this country."
PM Albanese also acknowledged Minister for Education, Jason Clare his Indian counterpart and everyone involved in landing this comprehensive agreement.
"It's a fantastic piece of work that will have tangible benefits,"

PM Albanese added
PM Albanese said that these developments – Australian university campuses and the qualification mechanism – are just the latest additions to our ever-growing education partnership.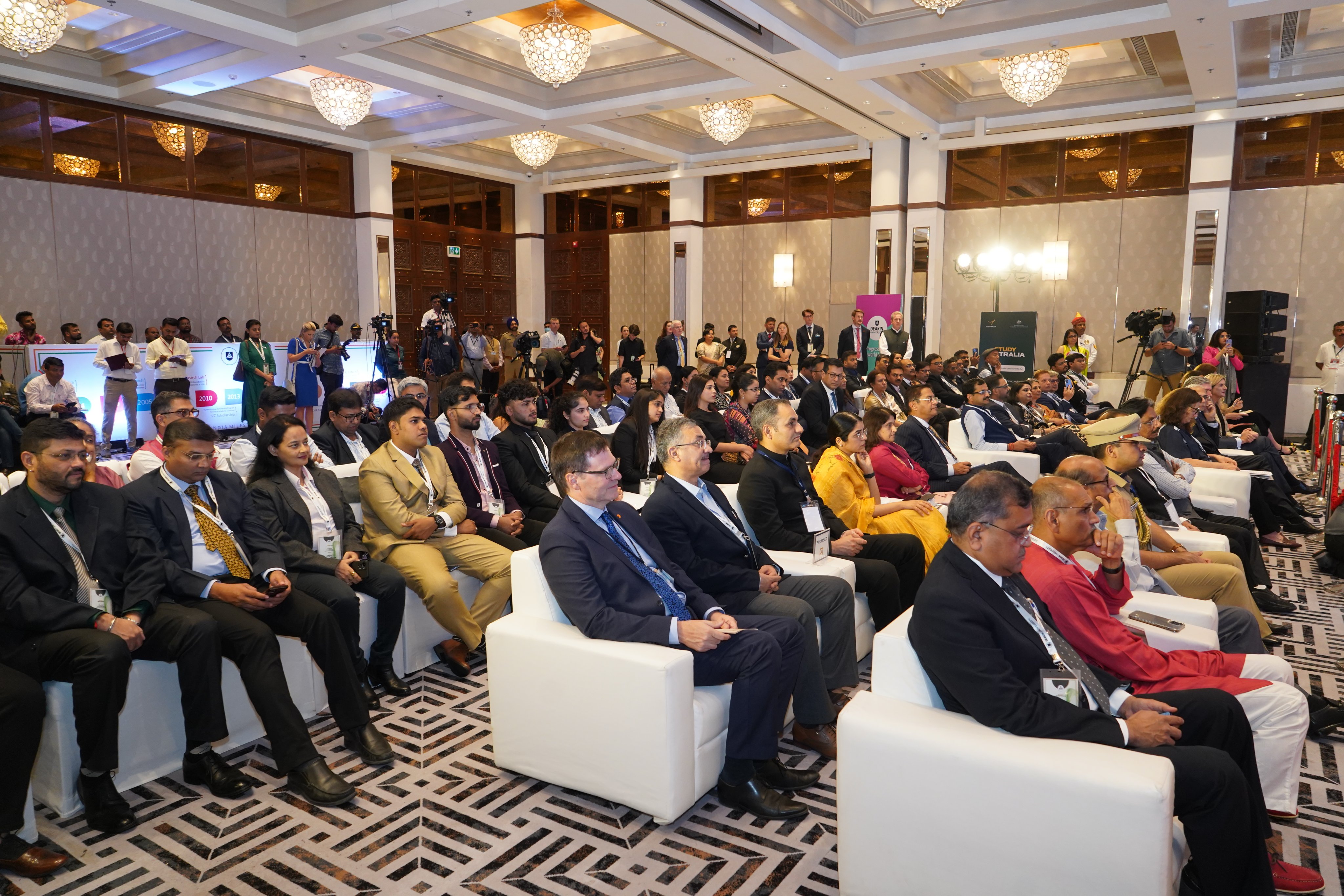 "The University of Melbourne has been offering blended Bachelor of Science degrees in partnership with selected Indian universities for several years now.
"It's fantastic to see that Melbourne Uni now plans to expand this collaboration by launching a dual degree with three of India's leading universities."
He said, "I am pleased to announce a newer scholarship offering – the Maitri Scholarship. These are for Indian students to study in Australia for up to four years."
The scholarships are part of the wider Maitri program that seeks to boost cultural, educational and community ties between Australia and India.
Professor Iain Martin, President and Vice-Chancellor of Deakin, also attended this event, along with the Vice Chancellor of University of Melbourne, Professor Duncan Maskell, and CEO of Universities Australia, Catriona Jackson.