Health Minister Mark Butler's visit to India has not only underscored the importance of global collaboration in healthcare but has also laid the foundation for bilateral partnerships aimed at mutual growth.
Minister Butler is in India from August 17 and attended the G20 Health Ministers' Meeting in Gandhinagar. He is expected to hold meetings on key health issues in New Delhi till August 23.
During his trip, Minister Butler engaged in discussions with Indian Skills Minister Dharmendra Pradhan, signalling a significant step toward enhancing cooperation in healthcare and skilled workforce development between the two nations.
Fostering Mutual Skill Recognition and Harmonisation
The discussions between the two ministers revolved around the critical areas of mutual recognition of qualifications in nursing and aged-care-related courses. The focus is on creating a framework for sharing training content and harmonising skills. Such an initiative not only ensures the exchange of best practices but also paves the way for seamless international mobility of healthcare professionals.
Streamlining Entry and Enhancing Proficiency
In addition to promoting mutual recognition, the discussions also emphasised the imperative of streamlining the entry of skilled professionals. One of the key points on the agenda was to address the costs associated with the entry process and to facilitate language proficiency assessments.
The aim is to ensure that Indian skilled professionals can transition into the Australian healthcare system with ease, ultimately benefiting both nations through a collaborative exchange of expertise.
Indian Minister Pradhan shared his pleasure at the discussions, highlighting the shared objectives that emerged from the talks. The agreement to work towards mutual goals in priority areas of skilling and addressing the global demand for skilled healthcare professionals demonstrates the commitment of both nations to meeting the challenges of the evolving healthcare landscape.
Strengthening Global Healthcare Networks
Mark Butler's visit and discussions in India are reflective of the global nature of healthcare challenges.
By focusing on areas of mutual recognition, harmonization of skills, and easing the entry of skilled professionals, both nations are poised to strengthen their healthcare systems and contribute positively to global healthcare standards.
As the two nations work together to address the demands of a skilled workforce and the evolving healthcare landscape, this partnership sets a commendable example for international collaboration in healthcare
Health Ministers discuss ways to enhance collaboration in digital health, medical education
Minister for Health and Aged Care Mark Butler also met with Indian Health Minister Mansukh Mandaviya on Monday to discuss ways to enhance collaboration in digital health and medical education.
As the Albanese Government begins foundational reform to strengthen Medicare and the Pharmaceutical Benefits Scheme, build the health workforce, bring digital health into the 21st century and stand up an Australian Centre for Disease Control, this G20 Health Ministers' Meeting will be an important event, according to the Ministry of Health and Aged care.
"This is an important time to learn the lessons of the pandemic as nations look to improve, repair and prepare their health systems for another potential future shock,"

Butler said in a statement.
On his social media account X (formerly known as Twitter), Indian Minister Mandaviya said, "Wonderful meeting with H.E. @Mark_Butler_MP, Minister for Health and Aged Care, Australia. Discussed ways to enhance collaboration in digital health, medical education, innovation, research & training and manufacturing & supply of generic medicines."
According to the Department of Health and Aged Care, this is an important time for the global community, as health systems around the world cope with the pressures of the pandemic, cost of living shock pushing patients to further defer care, and shortage of health workers.
At G20 health ministers meet discussions will focus on global health security and ways to ensure that the world is better prepared for future health threats. Opportunities to better collaborate on digital health will also be a priority.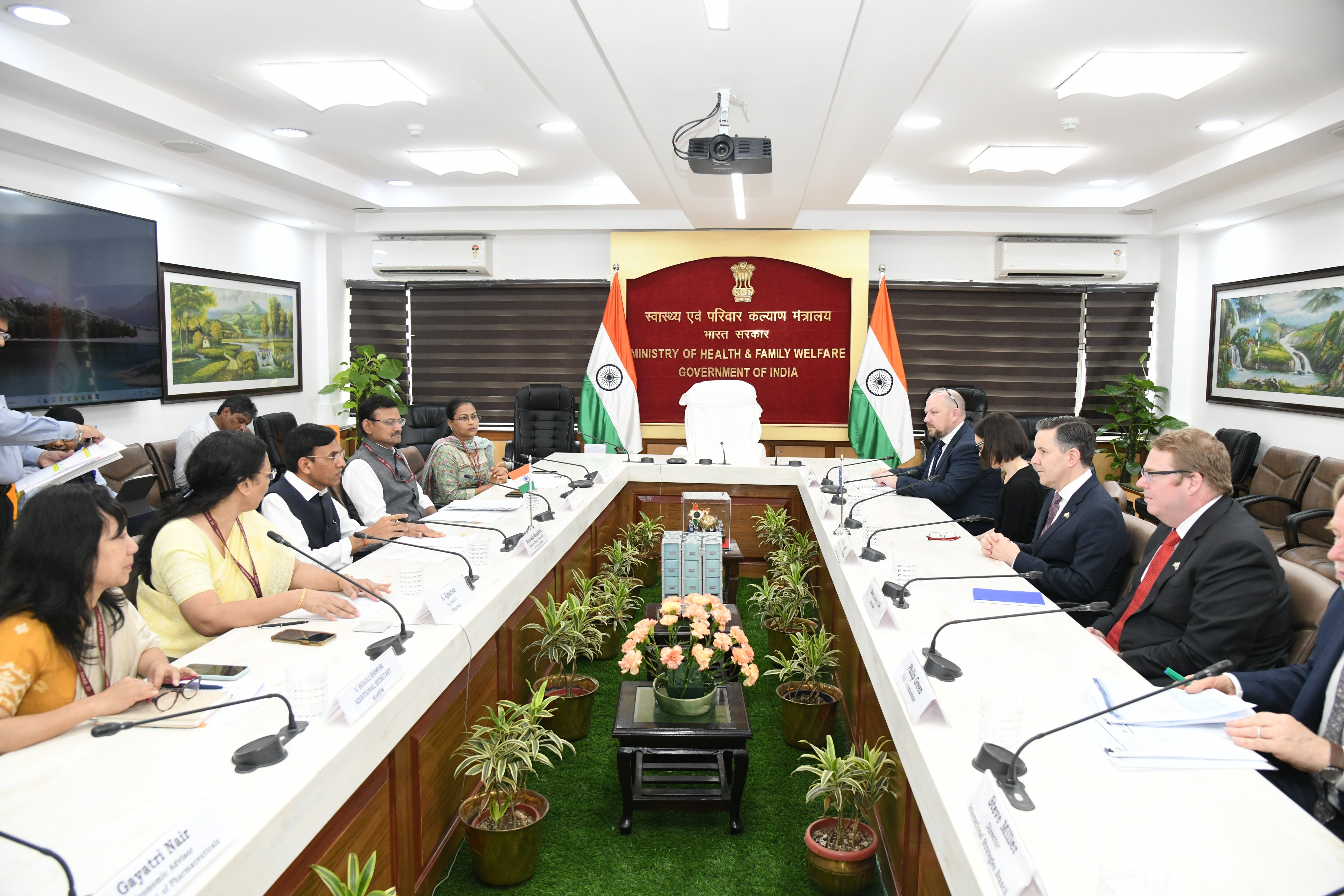 Australia is not immune from the challenges that health systems around the world face.
Minister Butler further stated that this meeting is an important opportunity to share the Government's commitment to strengthening cooperation in global health and learning from our G20 counterparts as we build a stronger Medicare and health system.
Support Our Journalism
Global Indian Diaspora needs fair, non-hyphenated, and questioning journalism, packed with on-ground reporting. The Australia Today – with exceptional reporters, columnists, and editors – is doing just that. Sustaining this needs support from wonderful readers like you.
Whether you live in Australia, the United Kingdom, Canada, the United States of America, or India you can take a paid subscription by clicking Patreon. Buy an annual 'The Australia Today Membership' to support independent journalism and get special benefits.