Australia India Institute will partner with Australian-founded global software company Atlassian as the principal corporate partner for the Australia India Leadership Dialogue in 2022.
The Track 1.5 Dialogue will be held on 6 September in New Delhi, bringing together 50 of the best and brightest leaders from both countries including Ministers, business leaders and academics for the fifth year for an invitation-only forum.
The Dialogue will be co-chaired by Atlassian co-CEO and co-founder Mike Cannon-Brookes and Australia India Institute CEO, and former Australian Labor Senator, the Hon. Lisa Singh.
During the one-day event, the pair will invite experts from the sector as well as leaders in Australian and Indian government, academia and business to contribute to solutions to global challenges. The high-level sessions will have an emerging tech focus and cover evolving security architecture, Digihealth and Medtech, Clean-tech, sustainability and global tech talent.
Australia's High Commissioner to India Barry O'Farrell, India's High Commissioner to Australia Manpreet Vohra and Australia's new Assistant Foreign Affairs Minister Tim Watts were present for the announcement in Canberra with Mr Cannon-Brookes and Ms Singh.
Mike Cannon-Brookes, Atlassian co-CEO and co-founder said: "We're excited to be involved in the most important bilateral dialogue between Australia and India.
"India is not only Atlassian's fastest-growing R&D site but our fastest growing talent location since opening our office in 2018. This is an important partnership for us as we continue to invest and grow our ambition in such a key tech market."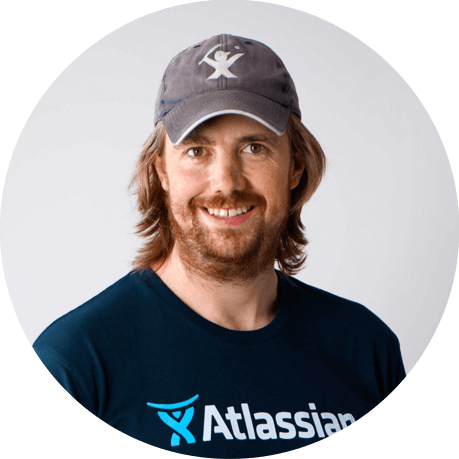 Lisa Singh, CEO of the Australia India Institute said the partnership was about lifting the brand of Australian tech in India and Indian tech in Australia, to invest in talent for the long haul.
"This will be a distinctive future-facing one-day event that will be a vehicle to harness the expertise and create meaningful impact for both countries,"

Ms Singh said.
"The Australia-India tech story has not yet been fully told. Yet the innovation and growth for both countries are immense," she said. "Through actively building stronger relationships and profiles, engaging experts and thought leaders, this 2022 Australia India Leadership Dialogue can act as a gamechanger for the future Australia-India technology footprint.
"As one of Australia's business champions of India and through partnering with the Institute for this high-level Dialogue, Mike Cannon-Brookes has shown how committed he is to meaningful engagement with Indian counterparts. This would have to be a first for an Australian tech company to proactively demonstrate its support for closer ties with India," she said.
"Indian tech companies in Australia continue to play a pivotal role in advancing our economic ties. The innovation shared by these players as well as the boom in start-ups makes this such an exciting and dynamic growth area."
"We are enriched by the global perspectives and values of Atlassian and their collaborative approach through supporting this Dialogue as our principal partner."
Assistant Foreign Affairs Minister Tim Watts tweeted, "Delighted to speak at the launch of the 2022 Australia-India Leadership Dialogue in Canberra today."
"The new Albanese Government has made clear that accelerating our economic ties is a central priority for the India relationship."
The partnership will run for two years and be held in India in 2022 and in Australia in 2023.
Australia India Institute is also partnering with The Confederation of Indian Industry (CII) and Tata Consulting Services (TCS).
The Dialogue will enhance Australia's ICT brand in India and globally as a key player in building the relationship between both countries through technology and innovation. It will showcase the importance of India to Australia in developing its commercial tech footprint.
Addressing the challenges and opportunities of living in a disruptive world, the Dialogue will investigate how both countries can change the conversation around collaboration, mobility, skills, and talent.
Since 2008, the Australia India Institute has enhanced understanding and cooperation between Australia and India and provides thought leadership on India-specific engagement for Australians. The previous principal corporate sponsor of the Australia India Leadership Dialogue was Anthony Pratt's Visy Industries.