Domination by England pace bowlers helped them stay alive in the fifth and final Ashes Test against Australia at The Oval on Friday as the visitors could gain only a slender lead of 12 runs at the end of day two play.
At the end of day two, Australia was bundled for 295 in reply to England's 283 in the first innings.
Australia started the final session at 186/7, with Steve Smith (40*) and Pat Cummins (1*) unbeaten.
Smith and Cummins carried on with their partnership. Smith survived a run-out attempt by Bairstow. The bat was outside the crease, but the wicketkeeper had dislodged the bails before collecting the ball.
Smith 'would have been given out' with zing bails
Smith was saved from a run out on the "benefit of the doubt" to batter. At first, it seemed that Smith was short of his ground.
But, after seeing replays, umpire Nitin Menon ruled that the bail was not completely dislodged from both grooves of Jonny Bairstow until Smith was in his crease. Bairstow had knocked off a bail with his arm and when the ball reached his grooves, Smith was in the crease.
"I honestly don't know the rules, I think there was enough grey area to give that not out. It looked like the benefit of the doubt sort of stuff, the first angle I saw I thought out, and then the side angle it looked like the bails probably dislodged," Broad said as quoted by ESPNcricinfo.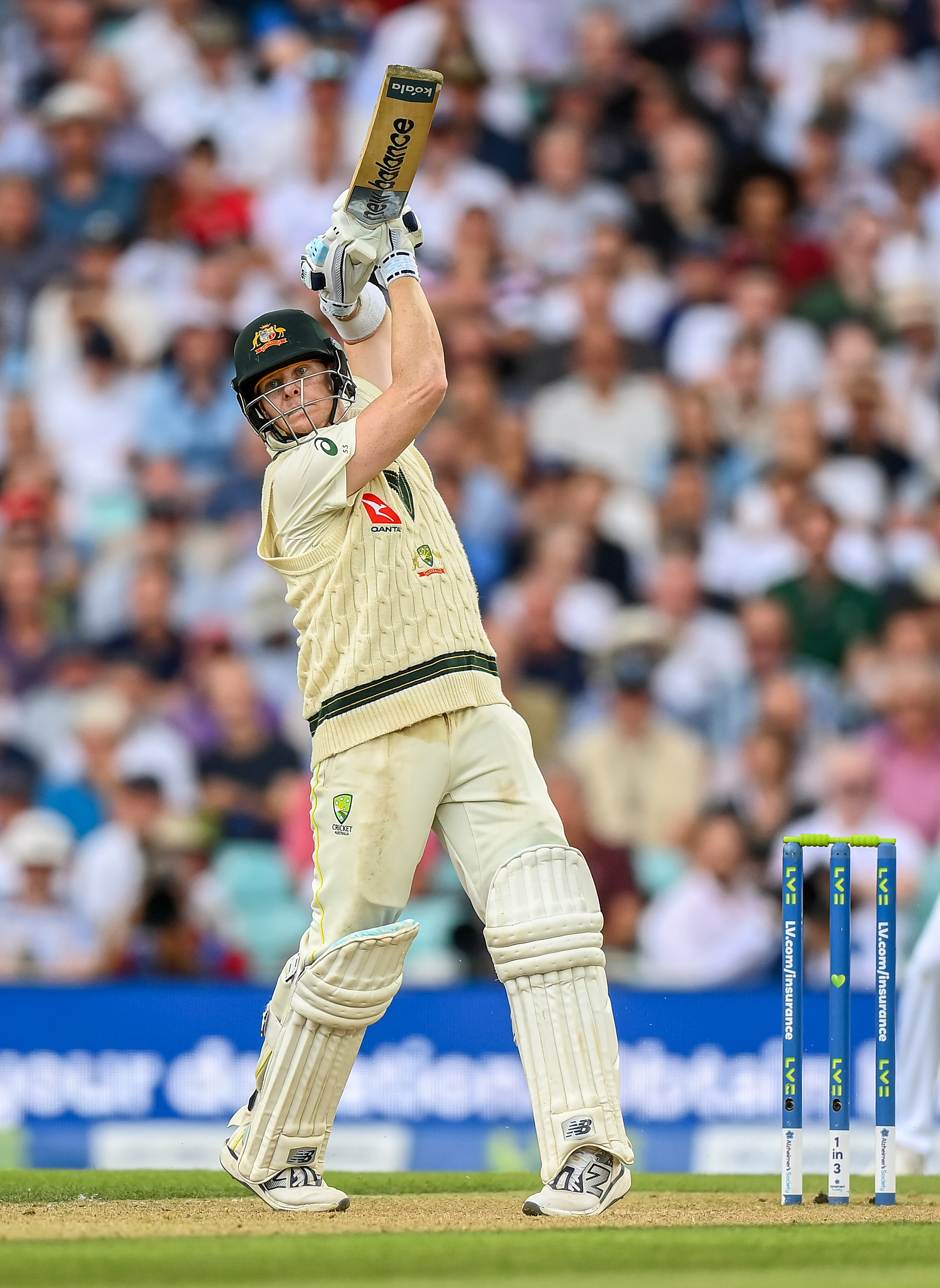 Australia brought up their 200 runs in 78.3 overs.
In the 81st over, Smith smashed Stuart Broad for two back-to-back fours to bring up his half-century in 98 balls.
Smith and Cummins eventually brought up their fifty-run partnership.
Their 54-run partnership came to an end after Smith was caught behind by Bairstow for 71 off 123 balls, consisting of six fours. Australia was 239/8 at that point.
Australia crossed the 250-run mark in 92.5 overs.
Murphy made his intentions clear to counter-attack right from the start, smashing Mark Wood for two sixes in the 95th over.
The duo fell one run short of a fifty-run partnership after Murphy's attacking knock of 34 in 39 balls with two fours and three sixes was ended by Woakes. Australia was 288/9 at that point.
Joe Root got his second wicket as he dismissed Cummins for 36 after he was caught by Ben Stokes near the boundary. Australia was all-out for 295 and lead by 12 runs.
Woakes (3/61) emerged as the pick of the bowlers for England, while Root, Wood and Broad took two wickets each. James Anderson got one wicket.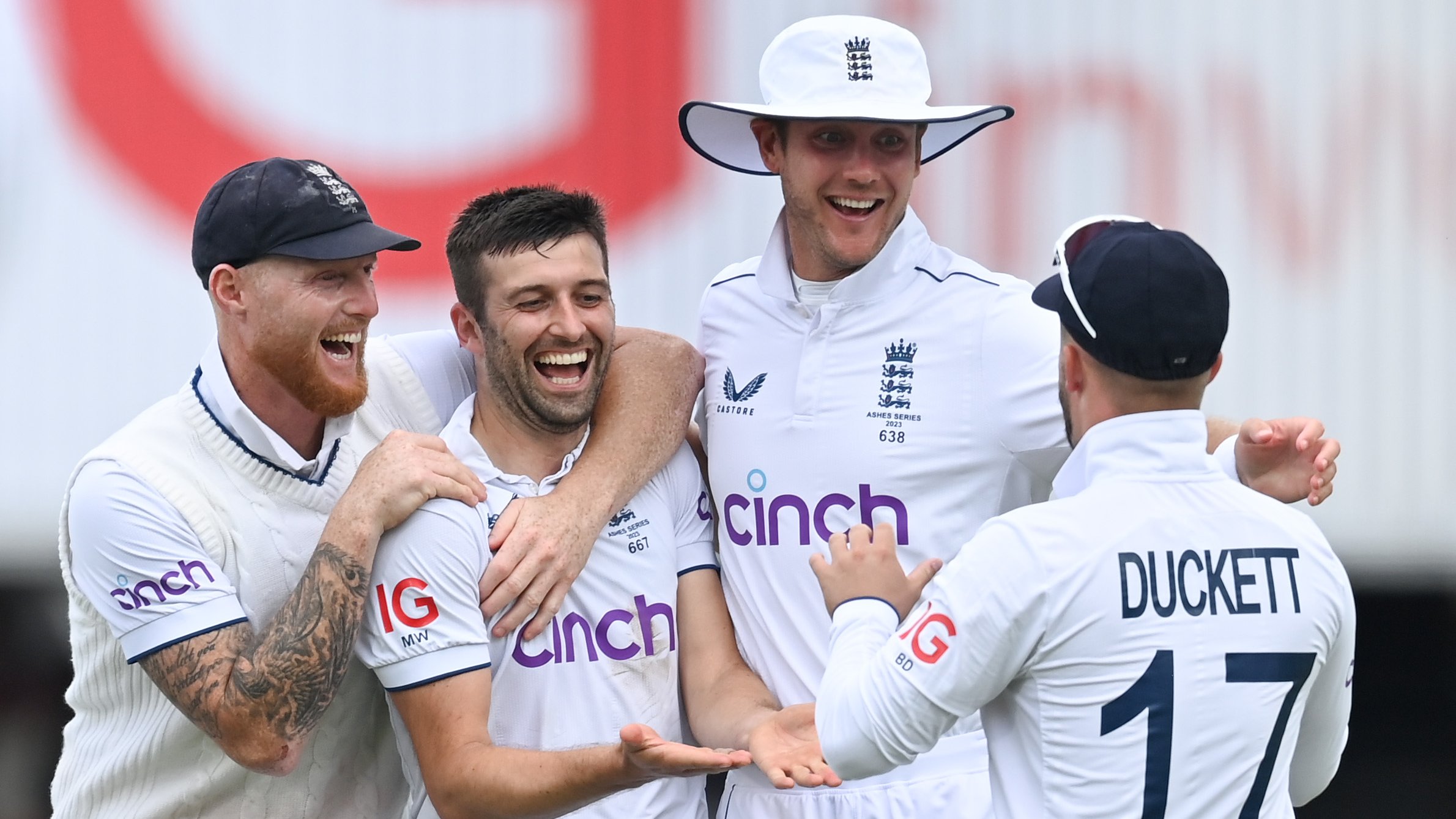 Earlier, it was complete domination from England pacers, led by veteran Stuart Broad as Australia lost some key batters during the second session during the second day of the fifth Ashes Test against Australia at The Oval on Friday.
At the end of the second session, Australia was at 186/7, with Steve Smith (40*) and Pat Cummins (1*) unbeaten.
Australia started the second session at 115/2 with Steve Smith and Usman Khawaja unbeaten at the crease with scores of 13* and 47* respectively.
Stuart Broad helped England solidify their grip on the match when he dismissed both Usman Khawaja (47 in 157 balls) and Travis Head (4) in quick succession. With this, he brought up his 150 Ashes wickets and became the first England bowler and overall third bowler to do so.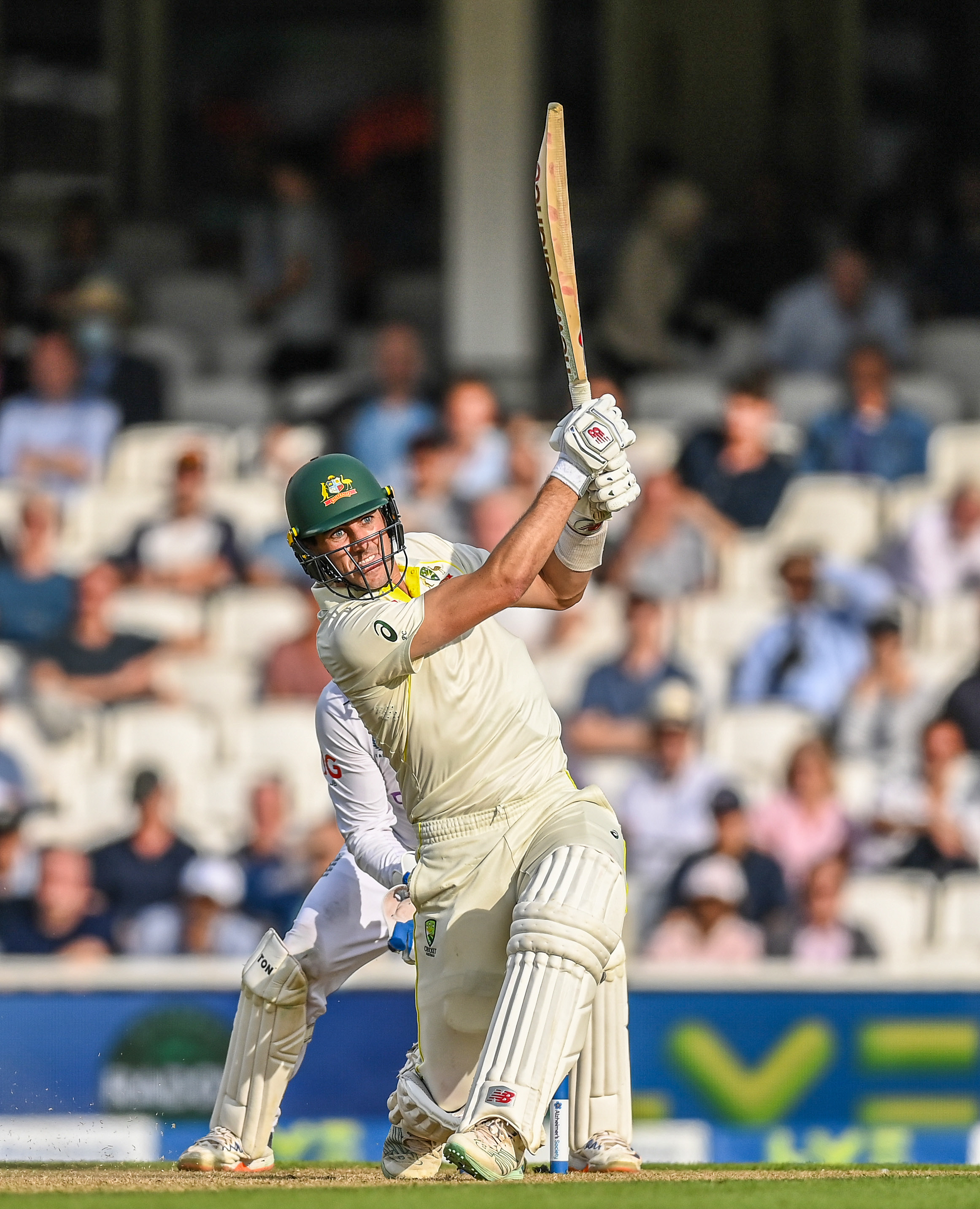 Australia was 127/4 after these two quick dismissals.
Following this dismissal, Mitchell Marsh and Smith carried the innings forward.
Australia reached the 150-run mark in 59.5 overs.
Marsh injected some life into the innings with some aggressive shot-making. However, he could last for only 28 balls as James Anderson took his wicket by hitting the top of his leg stump for 16 runs. Australia was 151/5 at that point.
Smith held the other end steady, but Australia continued to lose wickets. Alex Carey was dismissed for just 10 runs after Ben Stokes caught him on a Joe Root delivery. Australia was 170/6 at that point.
Mitchell Starc also was dismissed for seven runs by Mark Wood. England was 185/7.
Smith and skipper Cummins took the Aussies through the remainder of the session without any loss of wicket.
At the end of the first session, Australia registered a score of 115/2 with Steve Smith and Usman Khawaja unbeaten at the crease with scores of 13* and 47* respectively.
Khawaja and Marnus Labuschagne kicked off Day 2 looking to chase down the massive trail of 222 runs.
Labuschagne solely depended on his defensive technique to face the fierce English bowling line-up. Khawaja on the other hand took up the role of scoring boundaries.
Their innings progressed steadily with both batters taking their time on the pitch and dictating the run rate according to their own terms. Their partnership was a complete contrast to England's 'Bazball' approach.
They got to the drinks with 21 runs after facing 14 overs. Both batters were quite comfortable defending against England's bowling length which was slightly short of the length.
Before Australia reached the three-digit mark, Mark Wood removed Labuschagne from the pitch for a score of 9 after facing 82 balls.
Wood found a thick outside edge, Bairstow decided to hold his ground, Root saw the opportunity a little too late as he snatched the ball with his left hand to end Labuschagne's stay on the pitch.
Steve Smith came in to replace the departing batter and played two beautiful straight drives to push Australia's scoring rate.
Australia scored a total of 54 runs in the entire first session. Labuschagne ended up with the third-lowest strike rate for an Australian batter in an Ashes innings after facing a minimum of 75 balls.
Brief Score: England 283 (Harry Brook 85, Ben Duckett 41, Mitchell Starc 4/82) trails Australia 295 (Steve Smith 71, Usman Khawaja 47; Chris Woakes 3/61).
Support Our Journalism
Global Indian Diaspora needs fair, non-hyphenated, and questioning journalism, packed with on-ground reporting. The Australia Today – with exceptional reporters, columnists, and editors – is doing just that. Sustaining this needs support from wonderful readers like you.
Whether you live in Australia, the United Kingdom, Canada, the United States of America, or India you can take a paid subscription by clicking Patreon. Buy an annual 'The Australia Today Membership' to support independent journalism and get special benefits.