After dominating India over the course of five days Australia secured their maiden World Test Championship 2023 title on Sunday at the Oval, London.
Australia has won a total of five ICC Cricket World Cup titles, the most by any team. Australia has won the tournament's 1987, 1999, 2003, 2007 and 2015 editions. They ended up as runners-up in 1975 and 1996.
The Men in Yellow have also won two ICC Champions Trophy titles, in 2006 and 2009 editions of the tournament.
Australia won their maiden ICC T20 World Cup title in 2021, after previously finishing as the runners-up in 2010.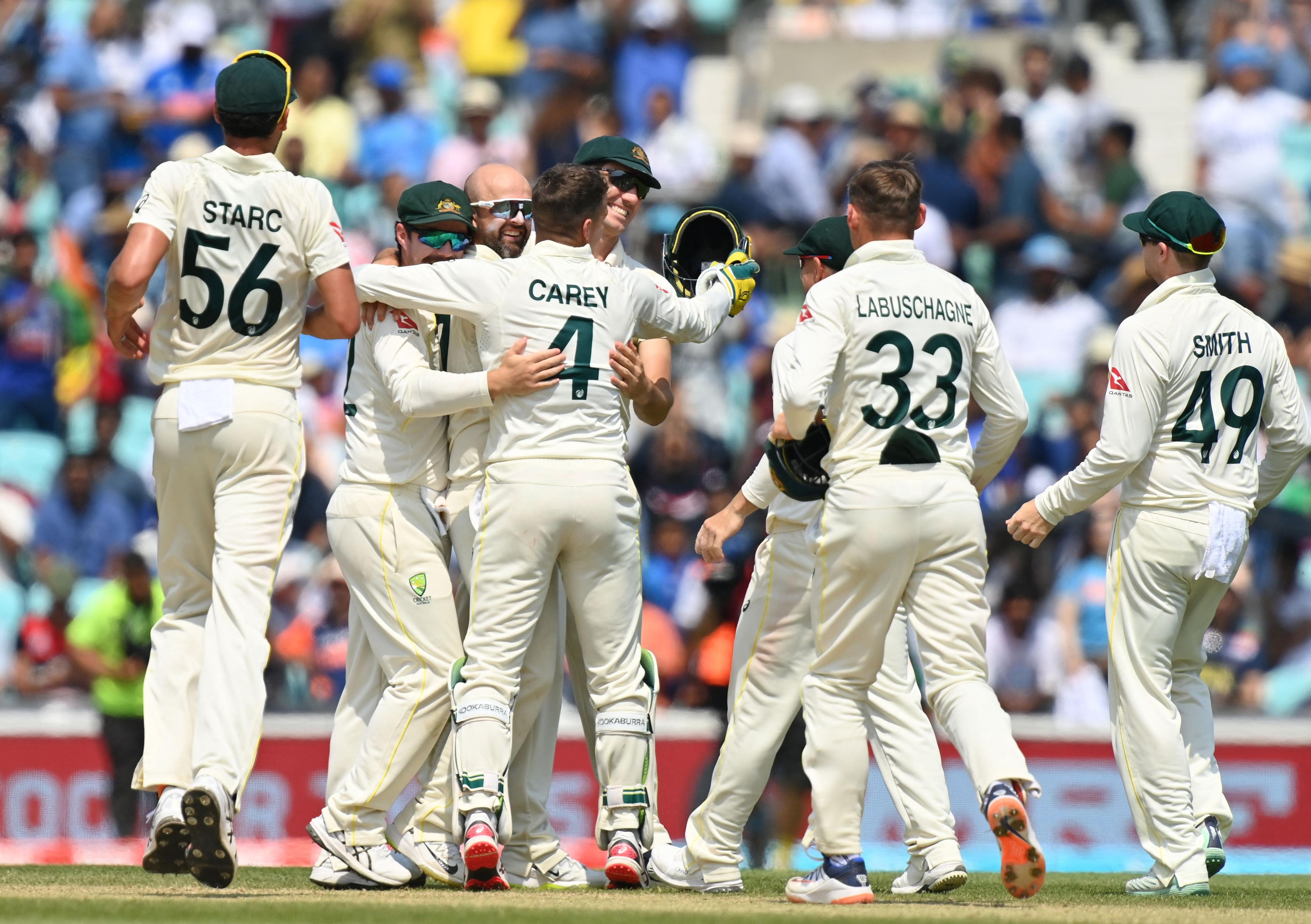 Now, the Aussies have also won the World Test Championship, completing their ICC trophy collection.
With nine trophies across all competitions in men's cricket, Australia is the most successful team in the sport.
A bitter Indian Captain Rohit Sharma proposes best-of-three WTC final, hints at changes to Test squad after crushing defeat
"I would prefer a best-of-three final for the World Test Championship as it would be ideal to compete over 3 Tests after all the hard work, over 2 years, in reaching the final. However, we need to find a window for that. It would be ideal if there are 3 Tests in the next cycle," Rohit said at the post-match press conference.
"June is not the only month to play the WTC final. It could be played anywhere in the world, not just in England," he added.
The India skipper said his side was disappointed with the loss as winning the World Test Championship was more important than winning the bilateral series against Australia.
"It is disheartening and disappointing that we couldn't win the trophy. The team is gutted. I am personally very disappointed,"

he added.
India succumbed to a score of 234 in 63.3 overs with Mohammad Shami as the last player standing with a score of 13(8)*. In a single over, Australia's talisman Scott Boland changed the dynamics of the entire game as he dismissed set batter Virat Kohli and Ravindra Jadeja.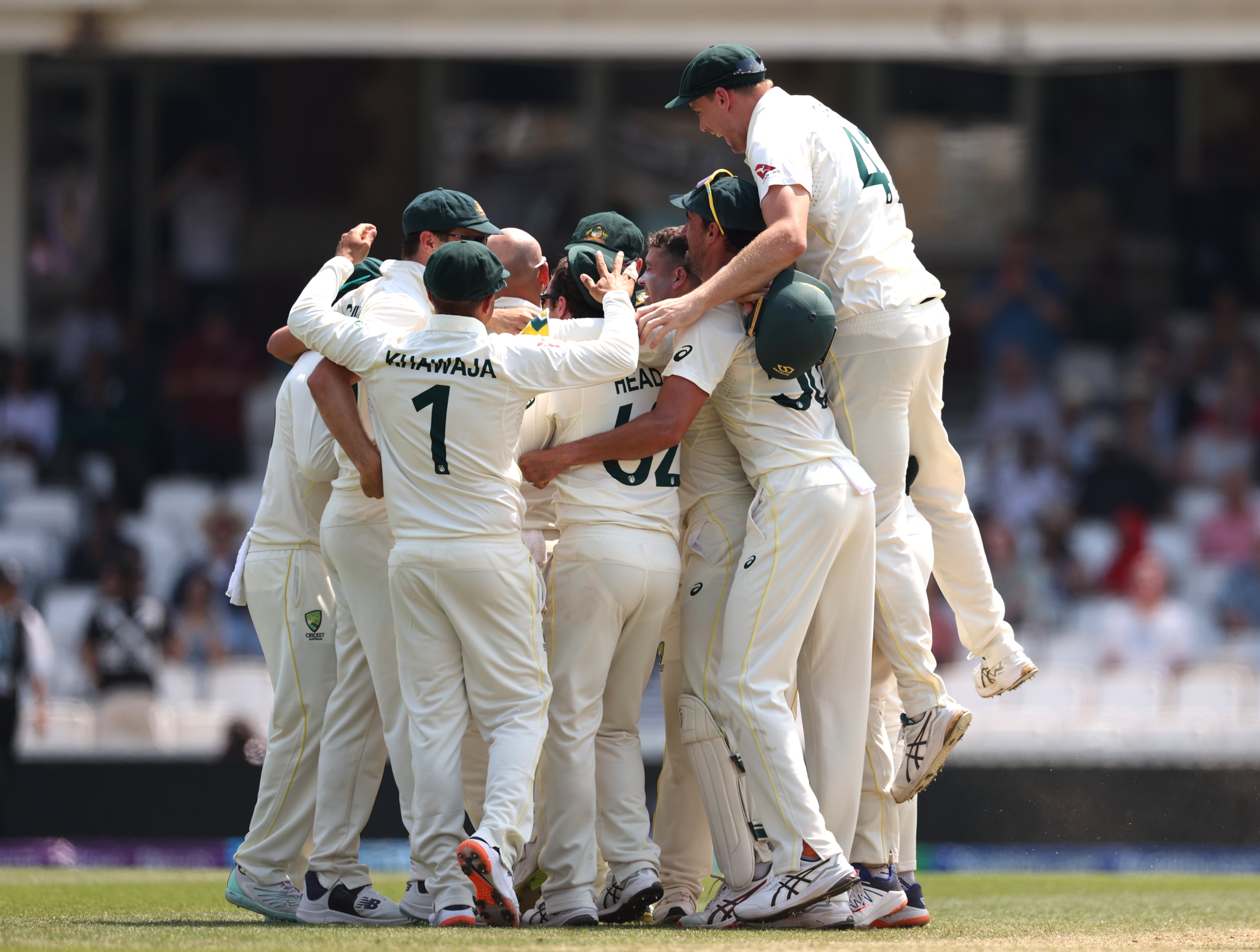 Boland exploited Kohli's Achilles heel as he lured him to play a cover drive. On any other day, Kohli would have opted to play against the shot but this time he couldn't control his desire to play his beloved shot. He went for the shot but only found a thick edge towards the slip, Steve Smith dived low to his right to take a stunning catch. Kohli lost his wicket just one run shy of his 29th half-century (49 off 78 balls).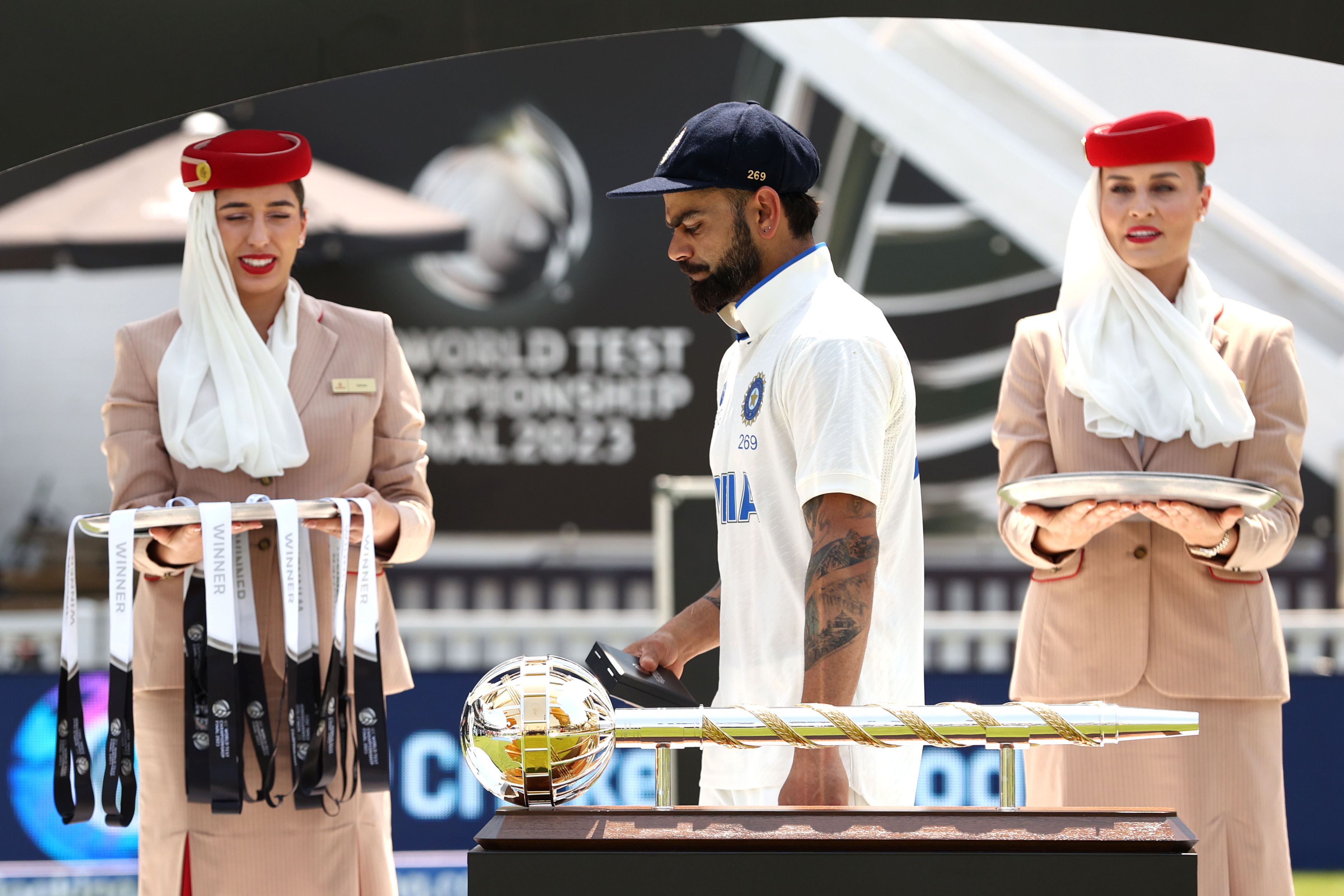 On the final ball of the over, Jadeja fell to Boland's precise in-swinging delivery. Jadeja had no option except to offer a shot, he found an edge and the ball comfortably carried into the gloves of Alex Carey.
Ajinkya Rahane and Shardul Thakur once again tried to string up a partnership to keep India's innings from falling apart. But their desperate counterattack came to an end as Rahane lost his wicket to Mitchell Starc.
His dismissal was similar to Kohli, an unneeded shot that carried comfortably behind the stumps. Rahane's fairytale return to the Indian Test team came to an end with a score of 46(108).
Thakur fell in the next over for a five-ball duck as Nathan Lyon was introduced into the attack. Umesh Yadav and KS Bharat survived for a few overs.
But Umesh didn't have an answer to deal with Starc's lethal pace bowling attack. Yadav walked back to the pavilion with a score of 1.
With an inevitable defeat on the cards, Mohammad Shami entertained the crowd by picking up two consecutive boundaries. Siraj Tried to do the same with a reverse sweep shot, but the ball landed straight into the hands of Boland.
This marked the end of the second innings of the Indian team for a score of 234 in 63.3 overs.
The cricket world reacts to Australia's WTC title triumph at The Oval against India
Legends of cricket and former players from India, and across the world congratulated team Australia for winning their maiden ICC World Test Champions (WTC) title.
"Look at what it means to this group of players. Two long and hard years of work, competing and winning Test matches all around the world has gone into this today. Disappointment for India but they've been completely outplayed here at The Oval by a very good Australian cricket team," speaking at the moment of Australia's triumph, former skipper Ricky Ponting told ICC.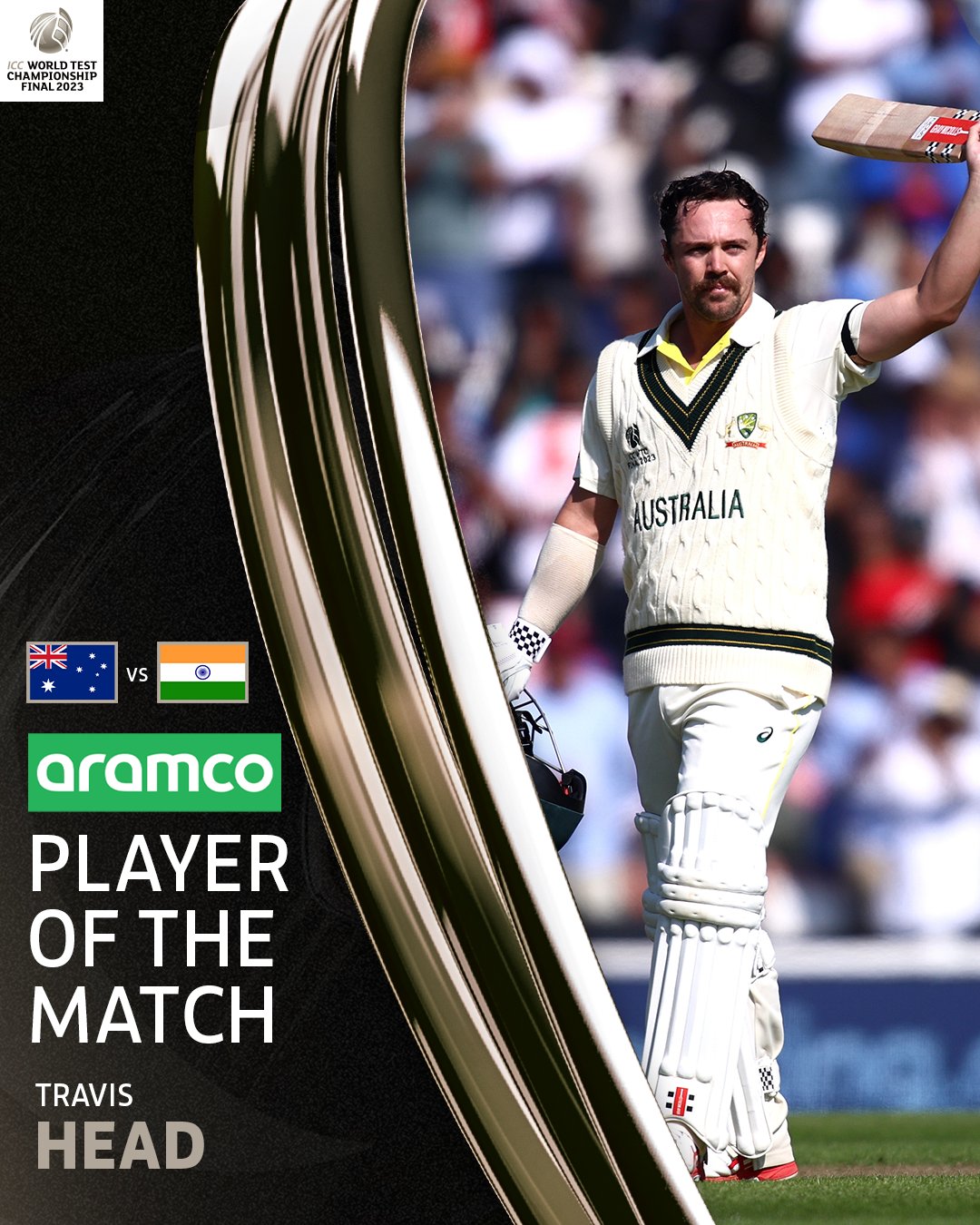 Ponting and Hayden weren't the only big names to react, with a number of stars of Indian cricket taking to social media to congratulate Australia.
Former India cricketer Yuvraj Singh took to Twitter and wrote, "Congratulations to Australia on winning the wtc final! Outplayed us in all departments of the game. Good to see@ajinkyarahane88 get runs in the middle order great knocks by @stevesmith49 @travishead34 but personally I think Travis was sensational my mom!! #WTC2023Final."
"There's something about Australia…they come with a built-in software of champions. Congratulations on winning another tournament! Tough luck for our #TeamIndia," Dinesh Karthik tweeted.
After the new World Test Champions were announced, others, including New Zealand's Devon Conway, who was one of the winners the last time the final was played in England, also posted on social media.
The final day of the ICC World Test Championship Final 2023 saw Australia take possession of the coveted Test Mace after they bundled India out for 234, winning The Ultimate Test by 209 runs.
Travis Head was declared the Player of the Match in the WTC Final for his incredible 163 in the first innings of the game